Haliburton Highlands to the Ottawa Valley, also called Ontario's Highlands, includes six unique counties, each with surprising adventures and hidden gems sure to ignite your wanderlust.
Whether you wander by pedal, paddle or au pied, this region was made for touring. Embrace the open road by motorcycle or bike, load up the gang for an RV adventure, hit the snowmobile or hiking trails, navigate waterways by houseboat or gear up to ride the rapids.
Experience the natural beauty and artistic spirit in Haliburton, the geological marvels in Hastings, astronomical wonders in Lennox and Addington, pristine protected wilderness in Frontenac, sweet maple syrup treats in Lanark or heart-stopping outdoor adventure in the Ottawa Valley.
Tackle the Ottawa River rapids with a choice of several rafting, kayaking and canoeing outfitters such as OWL Rafting and the Madawaska Kanu Centre. Visit Champlain Trail Museum for more on the story of Champlain.
To learn more about all there is to see and do in Ontario's Highlands, visit the region's tourism website.
EXPLORE THE PROPOSED ITINERARY – CLICK BELOW TO DOWNLOAD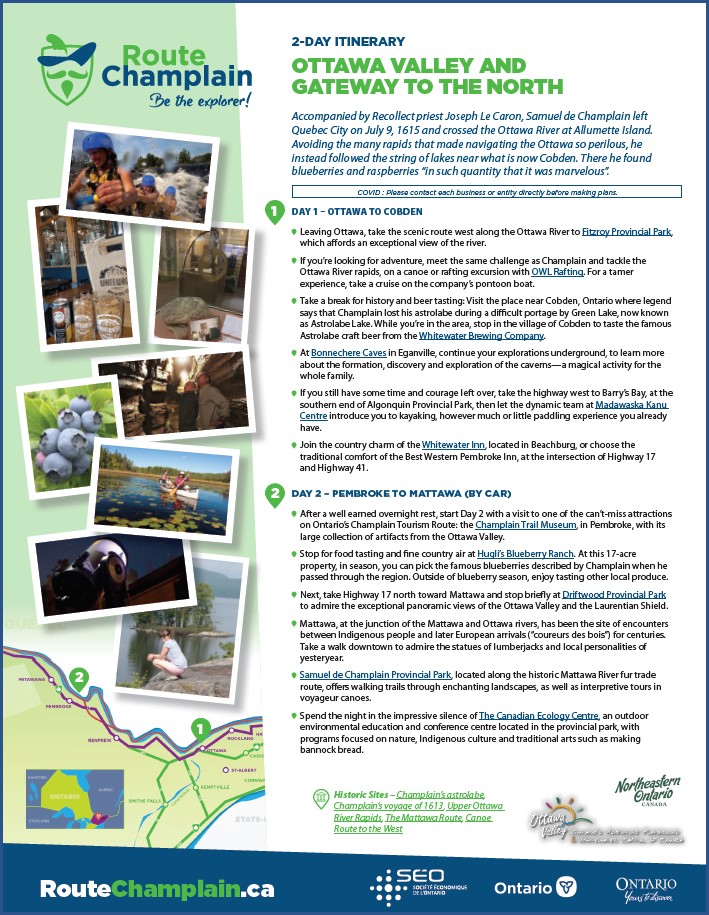 If you prefer cycling adventures, download our proposed ride below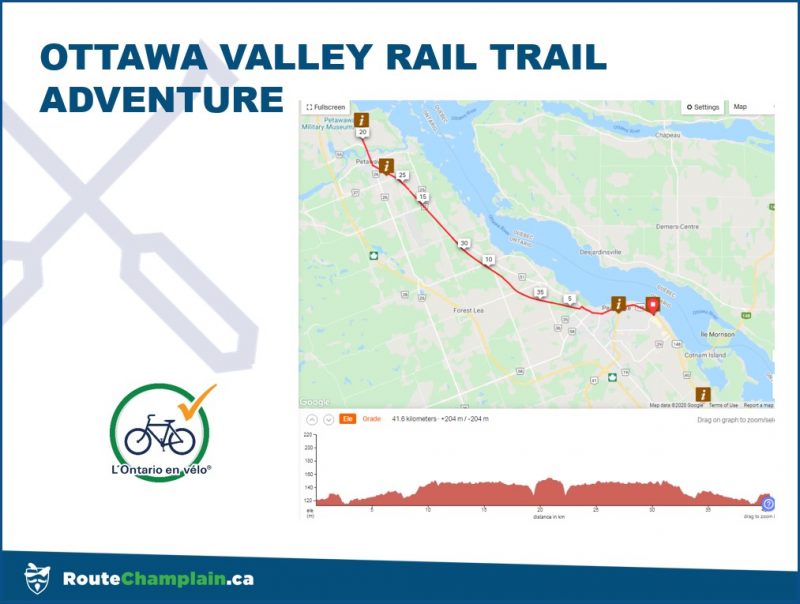 Some things to do may not be available due to COVID-19.
For the most up-to-date information on where and when it is safe to travel please visit: covid-19.ontario.ca