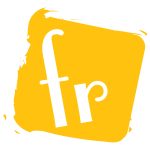 As Ontario gradually reopens businesses, services and public spaces, we want you to remain safe and continue to practice physical distancing. Please call or check ahead online with restaurants, attractions and accommodators to ensure you have the most up-to-date information available.
To get the latest information on which regions and businesses may be included in the reopening phase, visit Ontario.ca/reopen.
Deep inside all of us is a wanderer. It's the little voice that tells us to follow our own path, trust in ourselves and embrace the unknown. Follow that voice to Ontario's Highlands, a place where your imagination and authentic sense of discovery are the only compass you need. Ontario's Highlands is only 2.5 hours east of Toronto and a half an hour west of Ottawa, but a world away from it all.
Tackle the Ottawa River rapids with a choice of several rafting, kayaking and canoeing outfitters such as OWL Rafting and the Madawaska Kanu Centre. Visit Champlain Trail Museum for more on the story of Champlain.
EXPLORE THE PROPOSED ITINERARY – CLICK BELOW TO DOWNLOAD
If prefer cycling adventures, download our proposed ride below