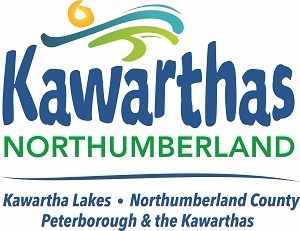 Where is Kawarthas and Northumberland?
Just over an hour's drive east of Toronto, Northumberland County borders Lake Ontario and extends up to Rice Lake. North of Rice Lake is the district of Kawartha Lakes, a web of over 250 lakes, rivers and waterways, part of the historic Trent-Severn Waterway.
Water plays a key role in shaping the character and spirit of this region, and cities, towns and villages here have so much to offer. Come enjoy these famed water routes' inviting accommodations, Indigenous heritage, unique attractions and the best local treats, eats and drinks. There's even a museum dedicated to the story of the canoe — how much more Canadiana can we get?
To learn more about all there is to see and do in Kawarthas and Northumberland, scroll down or visit the region's tourism website.
Over 120 years ago, humans traversed 386 km of waterways to create the navigable Trent-Severn, an integral part of the Great Lakes St. Lawrence Seaway System, with its high locks and marine railways. Discover the impressive history of the canoe.
EXPLORE THE PROPOSED ITINERARY – CLICK BELOW TO DOWNLOAD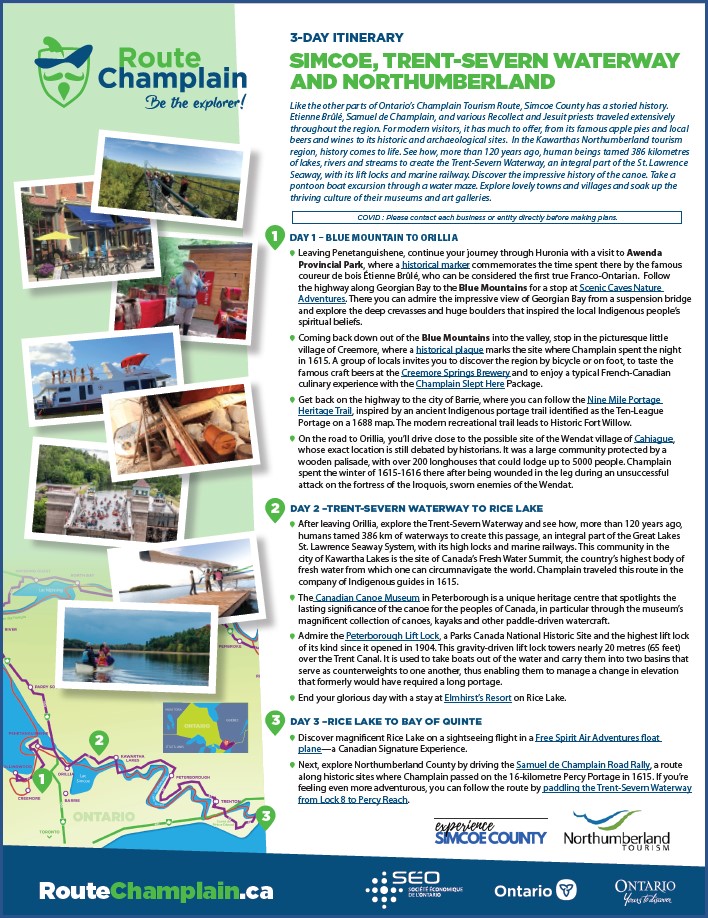 IF PREFER CYCLING ADVENTURES, DOWNLOAD OUR PROPOSED RIDE BELOW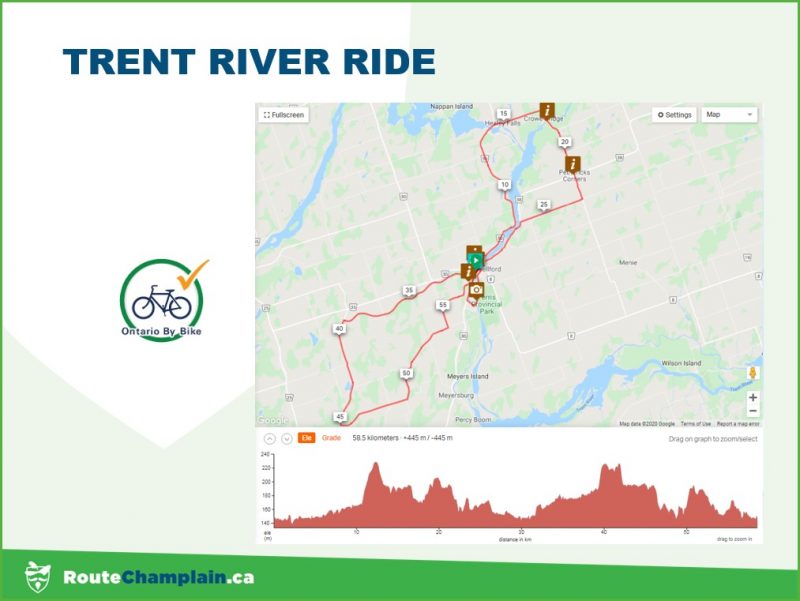 Some things to do may not be available due to COVID-19.
For the most up-to-date information on where and when it is safe to travel please visit: covid-19.ontario.ca