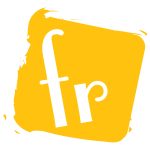 As Ontario gradually reopens businesses, services and public spaces, we want you to remain safe and continue to practice physical distancing. Please call or check ahead online with restaurants, attractions and accommodators to ensure you have the most up-to-date information available.
To get the latest information on which regions and businesses may be included in the reopening phase, visit Ontario.ca/reopen.
We invite you to a BIG playground of pristine lakes and rivers, towering old-growth pine forests, and brilliant blue skies – a land where you'll discover as many heart-stirring myths and legends as you will things to do.
Blazing the trail for future explorers to proceed on to James Bay, Champlain crossed from the Outaouais to Georgian Bay, from the Mattawa River to the portages marked by the First Nations and voyagers as far as the delta of the rocky French River.
EXPLORE THE PROPOSED ITINERARY – CLICK BELOW TO DOWNLOAD