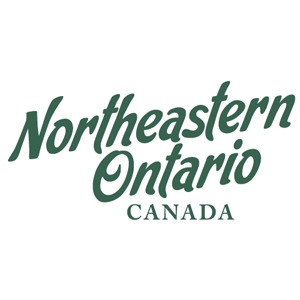 Where is Northeastern Ontario?
Northeastern Ontario is large, diverse and dynamic region. It spans from Manitoulin Island in Lake Huron, across the Greater Sudbury Area and North Bay on Lake Nipissing and reaches all the way north to James Bay shoreline. Its northernmost communities include Attawapiskat, Fort Albany and Moosonee. To the east, Northeastern Ontario lies along the Quebec border, to the west, it includes the communities of Chapleau, Foloyet and Kapuskasing. The Trans Canada Highway cuts across the southern portion of Northeastern Ontario connecting Sudbury and North Bay, while Highway 11 is the main thoroughfare travelling north through the region. Regularly scheduled domestic flights operate out of the Greater Sudbury Airport (YSB), Jack Garland Airport (YYB) in North Bay and Timmins Victor M. Power Airport (YTS).
Get swept away in Ontario's true north, great all year round. We invite you to a playground of pristine lakes and rivers, towering old-growth pine forests, and brilliant blue skies – a land where you'll discover as many heart-stirring myths and legends as you will things to do.
To learn more about all there is to see and do in Northeastern Ontario, visit the region's tourism website.
For more resources on Francophone Experiences, visit DestinationOntario.com.
Blazing the trail for future explorers to proceed on to James Bay, Champlain crossed from the Outaouais to Georgian Bay, from the Mattawa River to the portages marked by the First Nations and voyagers as far as the delta of the rocky French River.
EXPLORE THE PROPOSED ITINERARY – CLICK BELOW TO DOWNLOAD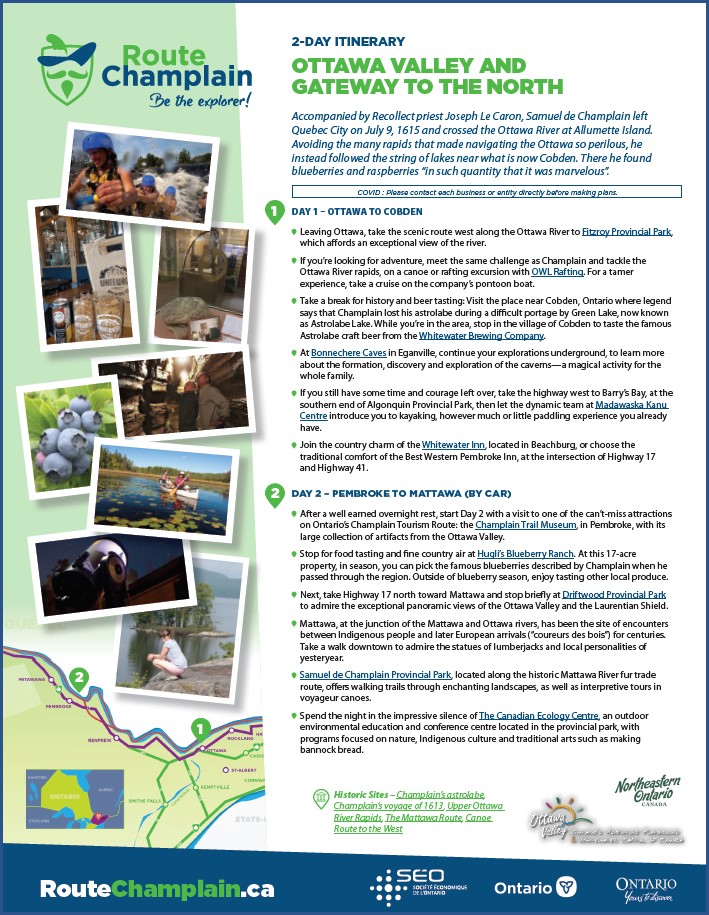 Some things to do may not be available due to COVID-19.
For the most up-to-date information on where and when it is safe to travel please visit: covid-19.ontario.ca