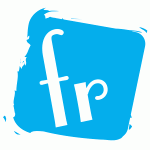 As Ontario gradually reopens businesses, services and public spaces, we want you to remain safe and continue to practice physical distancing. Please call or check ahead online with restaurants, attractions and accommodators to ensure you have the most up-to-date information available.
To get the latest information on which regions and businesses may be included in the reopening phase, visit Ontario.ca/reopen.
Ottawa and its countryside are home to the largest population of Francophones in Ontario, and offer historical, cultural and agricultural tourism experiences, from as the Canadian Museum of History to cruising the Ottawa River and Rideau Canal.
A relaxed urban vibe draped in natural splendour, Canada's capital and Ontario's second largest city is a showcase of national sites, museums, festivals and culinary experiences where visitors can experience the best of our country in one place. Ottawa's charming countryside offers vast greenery and an abundance of quaint shops.
Did you know that you can easily walk or bike between world-class attractions, culinary hotspots and green outdoor spaces in Canada's capital? And taking a tour can help you discover local favourites that you might not otherwise encounter! Join us on a journey through some of Ottawa's best walking and cycling tours. Learn more about the Best walking and cycling tours in Ottawa.
DOWNLOAD AND EXPLORE THE PROPOSED ITINERARY BELOW

IF PREFER CYCLING ADVENTURES, DOWNLOAD OUR PROPOSED RIDE BELOW