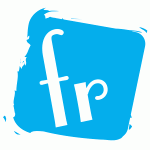 Where is Ottawa & Countryside?
Located in southeastern Ontario, Ottawa is perched on the south shore of the Ottawa River, where it convergences with the Gatineau and Rideau water systems, directly across from Gatineau, Quebec. The United Counties of Prescott and Russell lie further east from downtown Ottawa, along the banks of the Ottawa River.
Ottawa is well connected. The VIA Rail train station is only a 20 minute bus ride from the heart of the city, and Ottawa Central Station, the city's bus terminus, is also just minutes away from downtown Ottawa. The Ottawa International Airport is approximately half an hour from the city core.
Canada's capital and Ontario's second largest city, Ottawa, is renowned for iconic Canadian charm. Ottawa is a refreshingly green city defined by two intersecting rivers, a heritage canal waterway, miles of trails, parks, green spaces and lookouts.
Connect with a nation in one city. The stately Victorian buildings of Parliament Hill and collection of world-class museums hold the history, culture and soul of Canada, while its stellar culinary and local craft brew community give this city an organically grown cool factor. And so many selfie spots!
Just east of the city, immerse yourself in Francophone culture and cuisine in Prescott-Russell, 'Ottawa's backyard'. Discover why it's easy to fall in love with Ottawa and its countryside.
To learn more about all there is to see and do in the Ottawa area, visit the region's tourism website.
Some things to do may not be available due to COVID-19.
For the most up-to-date information on where and when it is safe to travel please visit: covid-19.ontario.ca
DOWNLOAD AND EXPLORE THE PROPOSED ITINERARY BELOW

IF PREFER CYCLING ADVENTURES, DOWNLOAD OUR PROPOSED RIDE BELOW