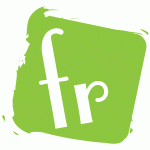 Where is Southeastern Ontario?
South Eastern Ontario is a long, narrow stretch of land that is laced together by some of Ontario's most cherished and historic waterways. The region stretches along the shoreline of the famed St. Lawrence River, one of Canada's original highways, from the Quebec border to its head at Lake Ontario and the zigzag route of the Bay of Quinte. The historic Rideau Canal, a UNESCO World Heritage Site, flows down from Ottawa to Kingston to meet the St. Lawrence River.
So much of the Ontario we know today started here. Southeastern Ontario is steeped in history and heritage, lore and legend, from the original capital city, historic mansions dotting the 1,000 Islands, military posts and pioneer villages to the birthplace of Canada's rock royalty, The Tragically Hip.
Follow waterways traversed by explorers and merchants, discover fascinating stories from the province's military and parliamentary past, indulge in the bounty and flavours from local farmers, winemakers, brewers, bakers, chefs and cheese makers and explore natural aquatic and terrestrial wonders.
To learn more about all there is to see and do in Southeastern Ontario, scroll down or visit the region's tourism website.
Some things to do may not be available due to COVID-19.For the most up-to-date information on where and when it is safe to travel please visit: covid-19.ontario.ca
Champlain was captivated by the beauty of the shores of the St. Lawrence during his military expedition and, upon his return, during a hunt. Now it's your turn to revel in what he described as a most beautiful and pleasing land.
DOWNLOAD AND EXPLORE THE PROPOSED ITINERARY BELOW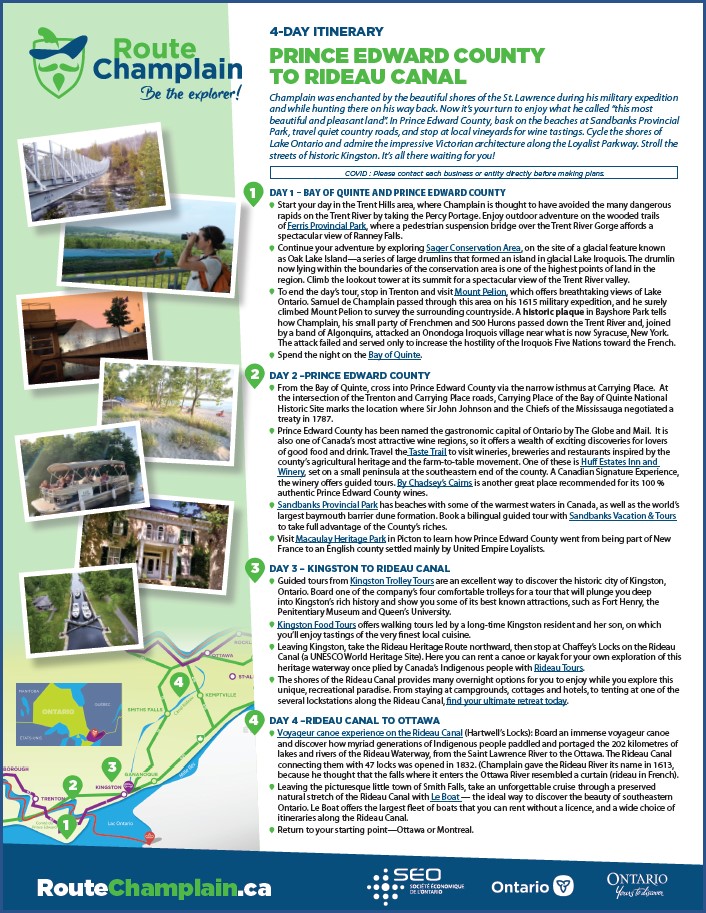 IF PREFER CYCLING ADVENTURES, DOWNLOAD OUR PROPOSED RIDEs BELOW