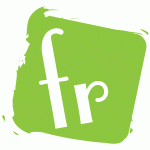 As Ontario gradually reopens businesses, services and public spaces, we want you to remain safe and continue to practice physical distancing. Please call or check ahead online with restaurants, attractions and accommodators to ensure you have the most up-to-date information available.
To get the latest information on which regions and businesses may be included in the reopening phase, visit Ontario.ca/reopen.
Laced together by the sparkling St. Lawrence River, Rideau Canal, Bay of Quinte and Lake Ontario, this region serves up all the ingredients for a perfect getaway. On its shores you'll find fascinating history, quaint villages, inspiring art, live theatre and gastronomic delights.
On its waters, enjoy world class sailing and scuba diving, pristine beaches and leisurely cruises. Inspired by the original Mohawk name ''Kaniatarowanenneh' (big water), this beautiful stretch of Ontario is entirely linked by water, from Cornwall on the St. Lawrence River to Lake Ontario's Kingston and on to the Bay of Quinte. In between, it's dotted by hundreds of lakes and winds its way north along the UNESCO World Heritage designated Rideau Canal.
Champlain was captivated by the beauty of the shores of the St. Lawrence during his military expedition and, upon his return, during a hunt. Now it's your turn to revel in what he described as a most beautiful and pleasing land.
DOWNLOAD AND EXPLORE THE PROPOSED ITINERARY BELOW
IF PREFER CYCLING ADVENTURES, DOWNLOAD OUR PROPOSED RIDEs BELOW