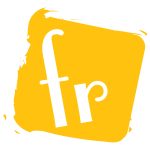 As Ontario gradually reopens businesses, services and public spaces, we want you to remain safe and continue to practice physical distancing. Please call or check ahead online with restaurants, attractions and accommodators to ensure you have the most up-to-date information available.
To get the latest information on which regions and businesses may be included in the reopening phase, visit Ontario.ca/reopen.
Explorers' Edge is home to some of Ontario's most iconic travel destinations as well as vast expanses of stunning natural landscapes. With outdoor adventure, golf, culinary and artisan cultures thriving across the entire region, there's something to delight every traveller. From upscale accommodations to the best camping in the world, from one-of-a-kind attractions to completely unique events, your next great touring adventure begins here. Come be amazed by Algonquin Park, the Almaguin Highlands, Loring-Restoule, Muskoka and Parry Sound, the great Canadian wilderness just north of Toronto.
Explore Georgian Bay in a kayak or ferry, and its shores in an ATV-quad or by plane. To the west, the 30,000 islands where Champlain meandered, and to the east, the chains of lakes attract outdoor adventurers and nature lovers.
DOWNLOAD AND EXPLORE THE PROPOSED ITINERARY BELOW