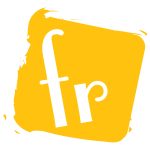 Where is Algonquin Park, Muskoka & Parry Sound?
The Algonquin Park, Muskoka and Parry Sound region lies directly north of the Greater Toronto Area and extends across the centre of the province. Its western border follows the Georgian Bay coast from Honey Harbour, past the city of Parry South to just south of Key Harbour, and encompasses the 30,000 Islands, part of the UNESCO-designated Georgian Bay Biosphere Reserve. To the east lies the legendary Algonquin Provincial Park and in the north are the Loring Restoule and Almaguin Highlands areas.
From the sparkling waters and rugged shores of Georgian Bay to the striking Jack Pines in Algonquin, Muskoka and Parry Sound is home to some of Ontario's most iconic landscapes.
Affectionately called 'Ontario's cottage country' and 'the great Canadian wilderness', upscale resorts, cozy lodges and family friendly cottages across the region ensure stunning outdoor adventure is at your doorstep.
Culinary and artisan culture thrives in communities across the region.
To learn more about all there is to see and do in Algonquin Park, Muskoka and Parry Sound, visit these region tourism websites:
Some things to do may not be available due to COVID-19.
For the most up-to-date information on where and when it is safe to travel please visit: covid-19.ontario.ca
Explore Georgian Bay in a kayak or ferry, and its shores in an ATV-quad or by plane. To the west, the 30,000 islands where Champlain meandered, and to the east, the chains of lakes attract outdoor adventurers and nature lovers.
DOWNLOAD AND EXPLORE THE PROPOSED ITINERARY BELOW