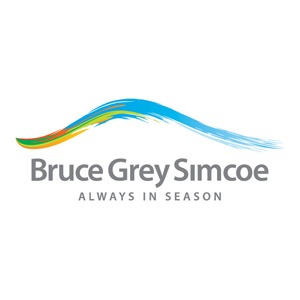 Where is Bruce, Grey & Simcoe?
Also known as the Georgian Triangle, this region is comprised of three counties: Bruce, Grey and Simcoe. They stretch from Lake Huron's east shore along the south coast of Georgian Bay and across the north end of Lake Simcoe. 
Bruce, Grey & Simcoe is one of Ontario's favourite four season playgrounds, thanks to stunning geological wonders, sunken ships, sandy beaches, mysterious caves, exciting snow tubing, thrilling downhill and snowboarding slopes and lovely resorts that have been welcoming families for generations. Mix in outdoor Scandinavian spa baths and forest bathing, crisp craft ciders and local cuisine inspired by the natural beauty of the region, and you have all the ingredients for a perfect getaway.
To learn more about all there is to see and do in Bruce, Grey & Simcoe, visit the region's tourism website.
For more resources on Francophone Experiences, visit DestinationOntario.com.
Brûlé, Champlain, Recollects and Jesuits journeyed extensively throughout Simcoe County. Experience the region's gems for yourself, from apple pies to archaeological and historical sites, magnificent beaches and heritage places.
DOWNLOAD AND EXPLORE THE PROPOSED ITINERARIES BELOW
ITINERARY 1 – GEORGIAN BAY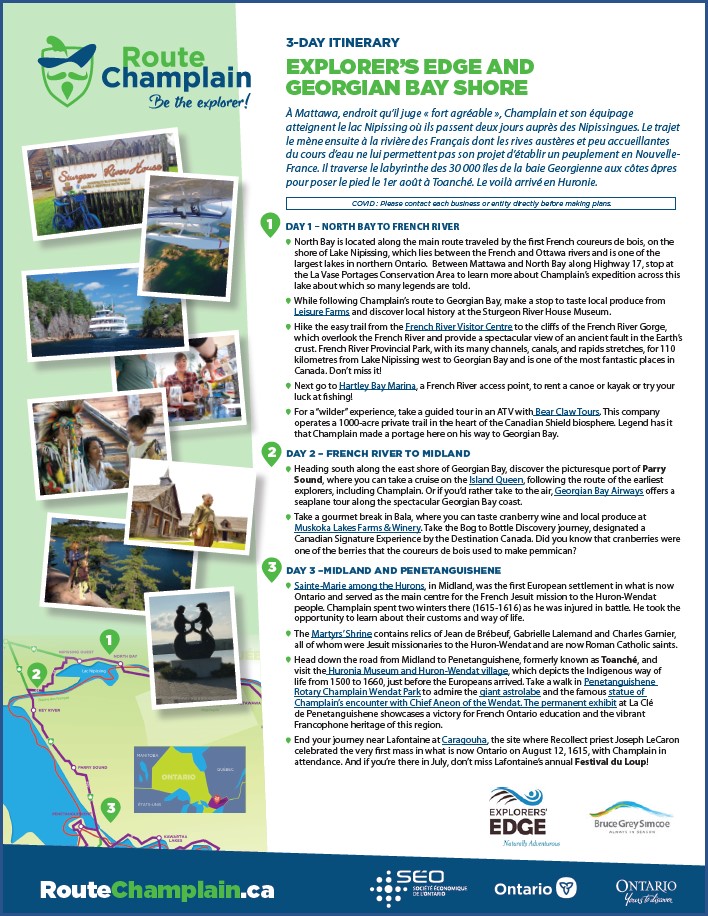 ITINERARY 2 – SIMCOE COUNTY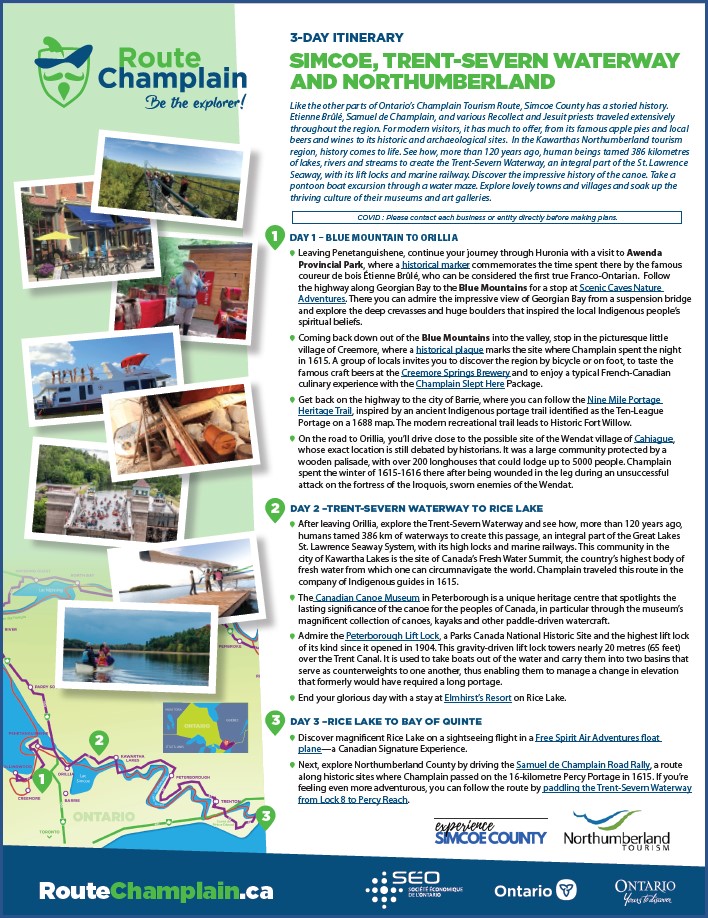 IF PREFER CYCLING ADVENTURES, DOWNLOAD OUR PROPOSED RIDE BELOW
Some things to do may not be available due to COVID-19.
For the most up-to-date information on where and when it is safe to travel please visit:
covid-19.ontario.ca