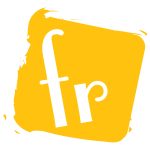 As Ontario gradually reopens businesses, services and public spaces, we want you to remain safe and continue to practice physical distancing. Please call or check ahead online with restaurants, attractions and accommodators to ensure you have the most up-to-date information available.
To get the latest information on which regions and businesses may be included in the reopening phase, visit Ontario.ca/reopen.
Create lifelong memories with family and friends in BruceGreySimcoe! Breath in the fresh air on a hiking trail, cycling trip or kayaking  adventure. Discover our stories by taking a guided tour.  Savour local cuisine at eclectic dining establishments, plan a shopping trip, browse an art gallery or roam through a museum. Top off a day of 'time well spent' at one of our spas to unwind and rejuvenate. Discover the perfect getaway in the communities of BruceGreySimcoe.
Brûlé, Champlain, Recollects and Jesuits journeyed extensively throughout Simcoe County. Experience the region's gems for yourself, from apple pies to archaeological and historical sites, magnificent beaches and heritage places.
DOWNLOAD AND EXPLORE THE PROPOSED ITINERARIES BELOW
ITINERARY 1 – GEORGIAN BAY
ITINERARY 2 – SIMCOE COUNTY
IF PREFER CYCLING ADVENTURES, DOWNLOAD OUR PROPOSED RIDE BELOW