Planning a trip and looking for a little inspiration? Whatever the season or length of your stay, we have an itinerary that will inspire you!
Whether you're an outdoor enthusiast, a culture buff, a foodie or a family, there's an itinerary that will help you make the most of your next visit to Ontario.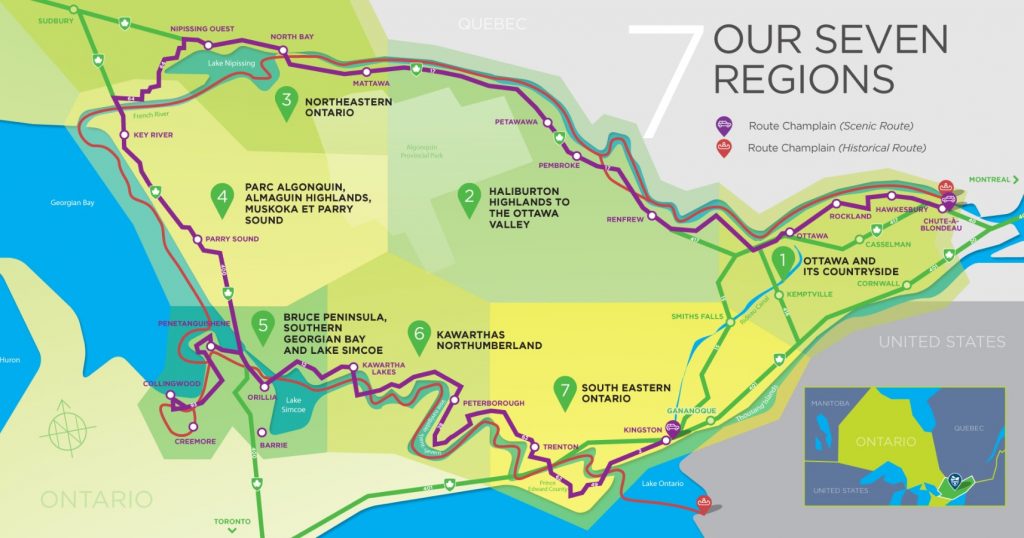 Canada's capital and Ontario's second largest city, Ottawa, is renowned for iconic Canadian charm. Ottawa is a refreshingly green city defined by two intersecting rivers, a heritage canal waterway, miles of trails, parks, green spaces and lookouts.
Just east of the city, immerse yourself in Francophone culture and cuisine in Prescott-Russell, 'Ottawa's backyard'. Discover why it's easy to fall in love with Ottawa and its countryside.
---
The Ottawa Valley is renowned as the Whitewater Capital of Canada and home to some of the fastest, cleanest, warmest and safest rivers in all of Canada! Created from glacial retreats thousands of years ago, the Valley offers a unique blend of outdoor recreation and heritage combined with small-town charm.
Get swept away in Ontario's true north, great all year round. We invite you to a playground of pristine lakes and rivers, towering old-growth pine forests, and brilliant blue skies – a land where you'll discover as many heart-stirring myths and legends as you will things to do.
---
From the sparkling waters and rugged shores of Georgian Bay to the striking Jack Pines in Algonquin, Muskoka and Parry Sound is home to some of Ontario's most iconic landscapes.
Affectionately called 'Ontario's cottage country' and 'the great Canadian wilderness', upscale resorts, cozy lodges and family friendly cottages across the region ensure stunning outdoor adventure is at your doorstep.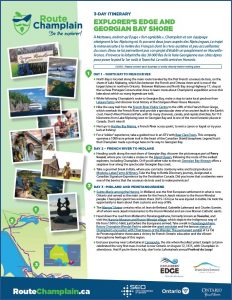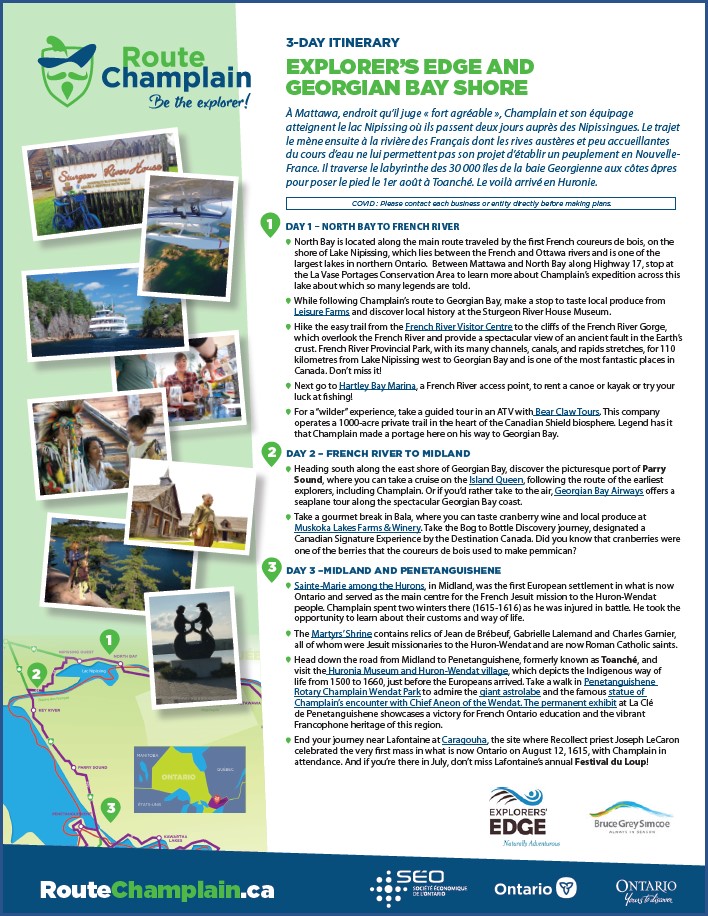 ---
The sister cities of Midland & Penetanguishene form the gateway to the glorious Southern Georgian Bay region, an adventure paradise with clear waters and lush forests connected by an abundance of nature trails. It is also as rich in human history as it is in natural beauty. People have been attracted to Midland & Penetanguishene for thousands of years. From the Indigenous Huron-Wendat people to today's vibrant French community, visitors will marvel at how Midland and Penetanguishene bring the past to life in the modern age.
The Blue Mountains is a town that sits on Nottawasaga Bay, a sub-bay of Georgian Bay located off Lake Huron. Its central community is Thornbury, where the Beaver River meets the bay. With a combination of woodlands, plains, river canyons, hills, rocky shores and small-town charm, the region provides an endless list of outdoor recreational and cultural activities.
Northumberland County is a natural paradise thanks to the unspoiled beauty of this expansive region. Experience the pure beauty of nature when you hike trails in places like Northumberland County Forest. The sparkling beaches found along the shorelines of Lake Ontario is another stunning highlight of this region.
---
Referred to as 'The County' by those in the know, Prince Edward County is one of Ontario's most treasured holiday spots, with world-class beaches, resorts and inns, sticky summer treats and an abundance of places to cycle or paddle.
The Rideau Canal and connecting waterways meander over 200 km between Ottawa and Lake Ontario, via the famous 1000 Islands in the St. Lawrence River.
---
Calling all foodies! Hit the road and explore the very best of French-Canadian cuisine, right here in Ontario! Download your passports and do something delicious!
---
Are you a member of the Travel Trade (Tour-operator, Receptive, Travel Agent)?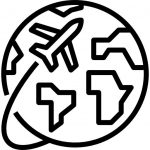 Discover our export-ready genuine tour "Route Champlain: Heritage Adventure"
Discover the 19 experiences of Route Champlain: Heritage Adventure in the heart of Haliburton Highlands to the Ottawa Valley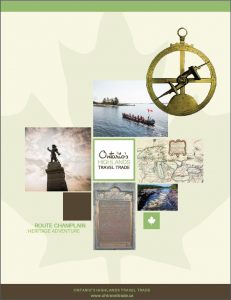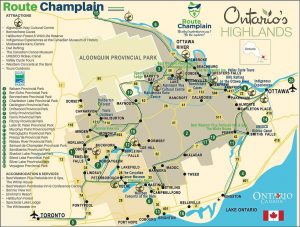 For more information, please contact Ms. Holly Blefgen, Travel Trade Specialist, E-Mail: trade@ohto.ca