The National Arts Centre's 1 Elgin is proud to showcase the fresh flavours and ingredients of Canada. Focusing on local seasonal ingredients, 1 Elgin's menu is a culinary experience that indulges the senses. Experience our take on contemporary cuisine with dishes that will delight and engage you.
Surrounded in glass and topped with a new retractable canopy, the new structure provides both the possibility of complete enclosure, for cold and inclement weather, as well as opening completely on beautiful days.
Photo Credits: Julie Berthelot
Watch a beautiful first night of Chef's Table!
Festival of Small Halls Ontario
Credits: National Arts Centre
the rideau canal and Champlain
The Rideau Canal flows between Ottawa and Kingston in Southern Ontario. These two cities are easily accessible by car and bus from Toronto (260km to Kingston) and Montreal (200km from Ottawa).
The Canal itself is accessible by car, on foot or by boat. The busy season extends from the spring to the fall. While the locks themselves are closed for the winter, you can do still skate, cross-country ski, snowshoe or ice-fishing on the Canal.
To learn more on the Rideau Canal, visit the Parks Canada website.
OTTAWA, CANADA'S CAPITAL
Ottawa is Canada's capital, a dynamic city steeped in culture, with world-class museums displaying stunning national collections and special exhibitions from around the world. Discover Canada's heritage at amazing national sites, including Parliament Hill and the Rideau Canal.
DISCOVER OTTAWA AND PLAN YOUR TRIP!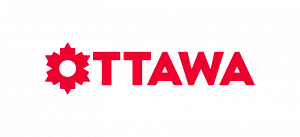 Articles similaires