Situated on the grounds of the Canadian Museum of History, on the shores of the Ottawa River, within the traditional territory of the Algonquin people, Indigenous Experiences invite you to visit and experience interactive, engaging and authentic indigenous experiences that bring our rich indigenous history to life.
Indigenous culture is a source of much fascination to many people world-wide, yet to many, it is as mysterious as it is fascinating.
​We seek to inform, enlighten, thrill and entertain curious travellers and locals alike, while providing an open forum where Indigenous people from across Canada can share their respective cultures first hand.
Come experience our unique cultures through informed ambassadors, traditional songs, stories and dances. We never tire of seeing the look of astonishment that comes across the face of someone who is hearing the emotion-stirring cries of our singers for the first time; it is at that precise moment when the essence of our culture is communicated most vividly.
​
We pride ourselves on delivering a truly authentic experience that illustrates both the diversity of our culture and our historical journey down through the ages.
We offer audio translation for our dance performance in French, German, Spanish, Japanese and Mandarin.
Featuring its unique package "Paddle Down the Ottawa River in a voyageur canoe" (Available for Groups of 25+ only),  Indigenous Experiences was selected to be part of Destination Canada's Signature Experiences.
The Canadian Museum of History Call Centre agents are available to take your booking and answer any of your questions, Monday to Friday from 8 a.m. to 5 p.m. EDT. and on weekends and statutory holidays from 9 a.m to 4 p.m EDT. Please call 819-776-7014 or 1-800-555-5621, or email us at: information@historymuseum.ca.
Follow us on Facebook!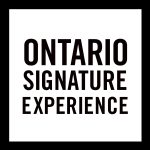 OTTAWA, CANADA'S CAPITAL
Ottawa is Canada's capital, a dynamic city steeped in culture, with world-class museums displaying stunning national collections and special exhibitions from around the world. Discover Canada's heritage at amazing national sites, including Parliament Hill and the Rideau Canal.
DISCOVER OTTAWA AND PLAN YOUR TRIP!