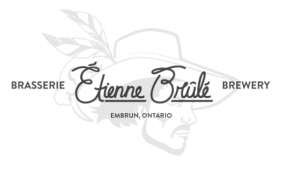 The Étienne Brûlé organic brewpub is located in Embrun, about 20 minutes from Ottawa.
The micro-brewer is proud to use local Ecocert-certified ingredients and loves to tell visitors all about it! Craft beer enthusiasts can choose between the Vagabond blonde ale, the Notre-Dame pilsner, the Citrale IPA, and the 5W30 milk stout. These craft beers complement the food on the menu at the pub, located on Notre-Dame Street.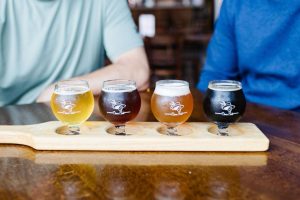 Étienne Brûlé was the first Franco-Ontarian to live in Canada. Originally from France, Brûlé lived here among the First Nations as an interpreter while he explored the country and brought resources back to France. He was executed for treason after renouncing his French citizenship and because he wished to live among the Huron.
We've adopted his name as it represents our mission to explore and discover new flavours. We also want to develop a relationship with local markets, organic farms and other breweries.
The Étienne Brûlé Brewery strives to offer quality products to its customers while introducing people to the world of craft beer.
Referred to as 'Ottawa's Backyard', The United Counties of Prescott & Russell is an amalgamation of two counties east of the national capital. Agrarian countryside unfolds as you wind down picturesque rural roads that connect some of Ontario's oldest and most storied towns and villages.
Prescott & Russell is close enough to the city to be super convenient for a short getaway, but the serene landscape, welcoming locals, country shops and bilingual culture make you feel like you're a world away.
To learn more about all there is to see and do in Prescott & Russell, visit the city's tourism website.
For more resources on Francophone Experiences, visit DestinationOntario.com.
Ontario Travel Information Services
For more general tourism information or to plan your visit, please call to speak with a Travel Counsellor at 1-800-668-2746 (1-800-ONTARIO). Travel Counsellors are available to speak with you in either English or French.
Book an appointment with a Travel Counsellor or send an Email  at travelinfo@ontario.ca with your Ontario travel questions.