By Chadsey's Cairns Winery & Vineyard

We grow the wines we make:
100 % authentic Prince Edward County wines.
They are all classic fine wines: Chardonnay and Pinot Noir, the gold-standard of the dining table, the ever popular Riesling and Gewürztraminer (often touched with noble rot); refreshing bistro-styled Gamay Noir; and rarer wines such as the fragrant Muscat Ottonel, mineral-rich Chenin Blanc and the blackberry-laden St. Laurent.
Our rosés are dry and the sparklings range from a delicate salmon pink to a vibrant striking red.
Historic Tasting Room
The most charming way to purchase wine is in our tasting room, a historic apple house from the 1850s. It's the heart of this glorious and storied farm with its sweeping landscape views, grand barns overlooking the lake, picnic tables under shady maples and poignant gravestones in the Chadsey pioneer cemetery. One of the original Prince Edward County wineries, the farm has preserved a sense of intimacy with the land.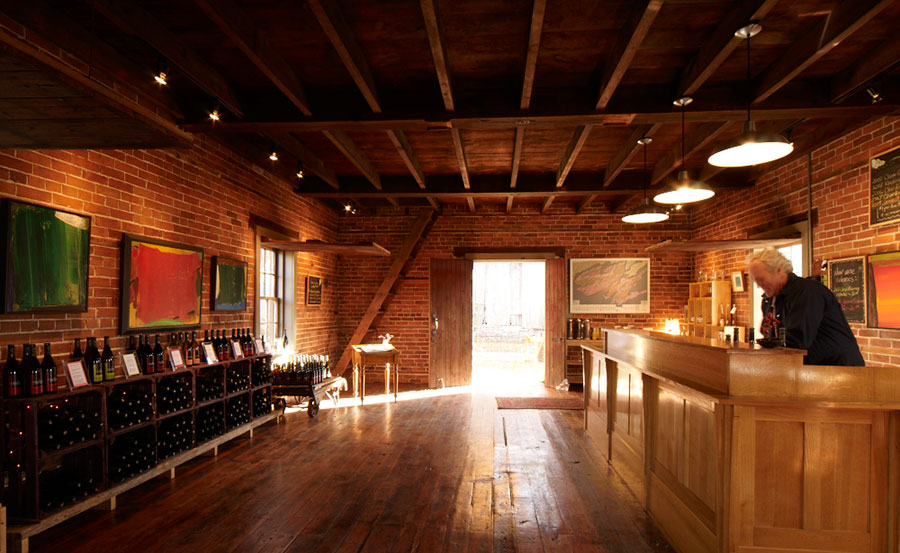 Named after Ira Chadsey, an early settler who built stone cairns at the back of the farm to guide him home in the afterlife when he returned as a white horse, the winery, By Chadsey's Cairns, has become an iconic county touchstone.
Ira Chadsey and the cairns
The winery is named after an early settler, Ira Chadsey, who built stone cairns at the back of the property claiming they would guide him home in the afterlife when he returned as a white horse. A century later, the story is still being told, hence the winery By Chadsey's Cairns.
Referred to as 'The County' by those in the know, Prince Edward County is one of Ontario's most treasured holiday spots, with world-class beaches, resorts and inns, sticky summer treats and an abundance of places to cycle or paddle.
In summer, visitors flock to its sandy shores to soak up the laid-back vibes, explore natural wonders, peruse antique stores and art galleries and feast on gourmet delights.
In fall and winter, The County is a world away from the big cities. Visitors have a chance to see a different side of The County: there's more time to get to know the area's winemakers, brewers and distillers, shop quaint villages, experience the agricultural side of The County or walk quiet nature trails or snowshoe the Millennium Trail.
To learn more about all there is to see and do in Prince Edward County, visit the area's tourism website.
For more resources on Francophone Experiences, visit DestinationOntario.com.
Ontario Travel Information Services
For more general tourism information or to plan your visit, please call to speak with a Travel Counsellor at 1-800-668-2746 (1-800-ONTARIO). Travel Counsellors are available to speak with you in either English or French.
Book an appointment with a Travel Counsellor or send an Email  at travelinfo@ontario.ca with your Ontario travel questions.