Chez Michel Restaurant
French Cuisine without the Jet Lag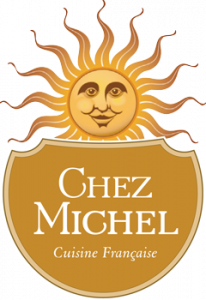 CHEZ MICHEL – A SUPERB DINING EXPERIENCE IN THE HEART OF PICTURESQUE CREEMORE
Nestled in a century building on the picturesque main street of Creemore, Ontario, Chez Michel is a French country restaurant that prides itself on exquisite food and excellent customer service.
Decorated in the bright colours of Provence and comfortably cozy on a candlelit evening, the restaurant is a personal reflection of its proprietors, Winston Barrett and Milynne Benoit.
Winston's expertise in creating unique flavorful and beautifully presented dishes, Milynne's ability to ensure your dining experience is memorable, offer an unparalleled evening for you and your guests.
Whether enjoying the ambiance of the restaurant's main room, relaxing in the more intimate wine bar or dining en pleine air on the charming patio, guests will be thrilled by Chez Michel's classic French Cuisine, delectable desserts and extensive selection of fine wine.
TESTIMONIALS
"It is just like being in France"
"The highest quality of food, great service, wonderful ambience – we don't need to go to France on holiday"
Book your Dine In Reservation Online HERE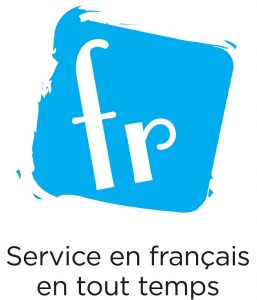 Bruce, Grey & Simcoe is one of Ontario's favourite four season playgrounds, thanks to stunning geological wonders, sunken ships, sandy beaches, mysterious caves, exciting snow tubing, thrilling downhill and snowboarding slopes and lovely resorts that have been welcoming families for generations. Mix in outdoor Scandinavian spa baths and forest bathing, crisp craft ciders and local cuisine inspired by the natural beauty of the region, and you have all the ingredients for a perfect getaway.
To learn more about all there is to see and do in Bruce, Grey & Simcoe, visit the region's tourism website.
For more resources on Francophone Experiences, visit DestinationOntario.com.
Ontario Travel Information Services
For more general tourism information or to plan your visit, please call to speak with a Travel Counsellor at 1-800-668-2746 (1-800-ONTARIO). Travel Counsellors are available to speak with you in either English or French.
Book an appointment with a Travel Counsellor or send an Email  at travelinfo@ontario.ca with your Ontario travel questions.