Driftwood Provincial Park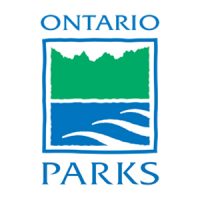 The Upper Ottawa Valley and Laurentian Hills are renown for their scenic landscapes. Hills, waterways, and pristine forest vistas abound in the area.
Driftwood Provincial Park is the best place to experience what this historic region has to offer. Hiking trails, including the Oak Highland Trail, climb to panoramic views of the Ottawa River sure to wow you as they once wowed First Nations paddlers and European voyageurs.
Why not spend the weekend camping beside the cool, clear waters of the Ottawa River? Many of Driftwood's campsites are waterfront!
Interested in exploring other fall colour opportunities near you? Driftwood is a great basecamp to visit other parks nearby (Note: advanced daily vehicle permits are recommended for 17 of our participating parks.).
What You'll Like at Driftwood Provincial Park:
Waterfront campsites on the Ottawa River
Panoramic views of the scenic Upper Ottawa Valley and Laurentian Hills
Beautiful sunsets
Peaceful, family-oriented setting
Ideal base camp for exploring this section of the Ottawa River and the mouth of the Dumoine river by sea-kayak
Large sandy beach
Get your daily vehicle permit in advance for select provincial parks!
NEW! We're now offering advance sales of daily vehicle permits at 33 provincial parks. For more information, visit our blog.
The Ottawa Valley is renowned as the Whitewater Capital of Canada and home to some of the fastest, cleanest, warmest and safest rivers in all of Canada! Created from glacial retreats thousands of years ago, the Valley offers a unique blend of outdoor recreation and heritage combined with small-town charm.
To learn more about all there is to see and do in the Ottawa Valley, scroll down or visit the area's tourism website.
For more resources on Francophone Experiences, visit DestinationOntario.com.
Ontario Travel Information Services
For more general tourism information or to plan your visit, please call to speak with a Travel Counsellor at 1-800-668-2746 (1-800-ONTARIO). Travel Counsellors are available to speak with you in either English or French.
Book an appointment with a Travel Counsellor or send an Email  at travelinfo@ontario.ca with your Ontario travel questions.