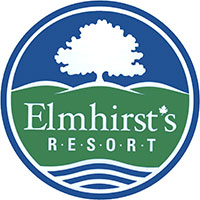 The Elmhirst family offers their guests a cottage retreat on the beautiful shores of Rice Lake, 20 minutes from Peterborough and just 90 minutes east of Toronto.
The Elmhirst experience is deeply rooted in family tradition and is inspired by its surroundings. Our collection of four season cottages are nestled on the breathtaking shoreline of Rice Lake and include an array of outdoor adventures, serving the best that the Kawarthas has to offer.
Elmhirst's Resort has also become a destination of choice for groups, sports teams, business meetings and conferences, and we are honoured when a bride and groom begin their married life with us!

Samuel de Champlain was here in 1615.
Before the technology of canals and lift locks made the rivers and lakes that make up the 387 km long Trent-Severn Waterway navigable by boat anytime the water is open, Champlain with at least 500 other paddlers had to choose between one 14.5 km portage or paddle on and risk life and limb, down the multiple sets of rapids and necessary portages around waterfalls over the next 43 km as the waterway drops an impressive 220 feet.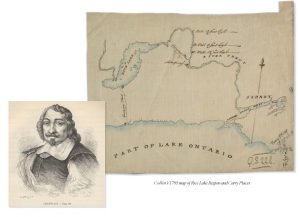 It's still a mystery and one can further wonder at the likelihood of Champlain and his troops having taken the smaller waterways between Rice Lake and Percy Reach as long as they could, adding time and lift-overs, but amassing fish and game as well to their 39-day journey from Huronia to the Iroquois Fort. 
The Sagetewedgewam (Ojibwa name for the Trent River meaning 'river hard to travel') waterway has been altered since Champlain's days there. It can be easy to sink in the sadness of a wilderness forever lost, incredible roaring rapids tamed, and the seemingly never-ending list of the pitfalls of human technology and development. Still, there are beautiful reminders of nature's resilience when given the opportunity, and these offer further windows into what the experience of paddling the Trent was like all those hundreds of years ago.