French River Provincial Park and Visitor Centre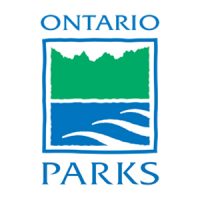 Before roads, the French River was the key Aboriginal trade route to the western Great Lakes and Canada and were later followed by French explorers, including Samuel de Champlain, fur traders and French-Canadian voyageurs.
Explore this heritage by stopping at the French River Visitor Centre and historic "Voices of the River" exhibits. Throughout summer, the Visitor Centre works with local Aboriginal communities to host cultural festivals, artisans and workshops with emphasis on First Nations, Métis and French cultures.
Walk to the bridge immediately outside the centre for a magnificent view up and downriver. You can also follow in the footsteps of these past travellers by packing your own canoe and tent and taking the same canoe routes and portages as those who have gone before.
To learn more about your next adventure with Ontario Parks, follow us on Facebook!
Northeastern Ontario
Get swept away in Ontario's true north, great all year round. We invite you to a playground of pristine lakes and rivers, towering old-growth pine forests, and brilliant blue skies – a land where you'll discover as many heart-stirring myths and legends as you will things to do.
To learn more about all there is to see and do in Northeastern Ontario, scroll down or visit the region's tourism website.
For more resources on Francophone Experiences, visit DestinationOntario.com.
Ontario Travel Information Services
For more general tourism information or to plan your visit, please call to speak with a Travel Counsellor at 1-800-668-2746 (1-800-ONTARIO). Travel Counsellors are available to speak with you in either English or French.
Book an appointment with a Travel Counsellor or send an Email  at travelinfo@ontario.ca with your Ontario travel questions.