Historical Culinary Cycling Tour of Creemore (Package)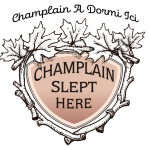 We are thrilled to launch a truly Canadian Bilingual Farm to Table Experience!
Historical CULINARY CYCLING Tour of Creemore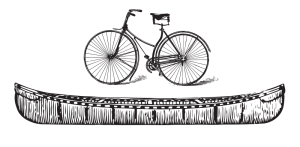 Recreating the spirit of Huronia hospitality shown to Samuel de Champlain, Father of New France
RETRACE, RECREATE, REVEILLON
Route Champlain is Ontario Champlain Scenic Route tracing Samuel de Champlain on his last great Canadian expedition in 1615-1616.
The History of the Village of Creemore goes back over 1000 years when over 60,000 First Nations people populated Huronia, an important well established crossroads of the Trading Route across Canada.
Pedal through the picturesque countryside in the shadow of the Escarpment followed by a gustatory experience styled from the time in 1600's when French traders first visited the area.
You will be escorted through the Village Green, past the sculpture garden and iconic Ralph Hicks Bronze "Children Dress Up" fountain, to an authentic Homesteader Log Cabin and perhaps the worlds smallest Jail.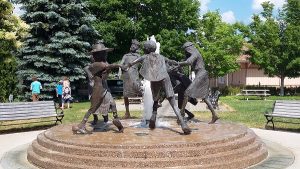 At this point, those that chose to cycle will be escorted through the beautiful countryside, past fields and farms with a bilingual tour guide towards the lunch spot.
Those that chose to stay in town will continue the tour to the Creemore Springs Brewery to see how the legendary craft beer is created and. of course, a chance to taste the many varieties now produced. You will be provided some free time to browse shops, galleries and artisan boutiques.
We will all meet up with the cyclists for lunch where you will be hosted at the exclusive Mad River Sugar Shack, an off grid riverside experience to enjoy delightful a fresco luncheon. Your culinary experience will be an authentic combination of First Nations and French Canadian favorites. Local "farm to table" paired with artisan cheeses, charcuterie, breads, prepared on a Wood stove by our local culinary team, featuring gestation from Chef Otta of Quince Bistro.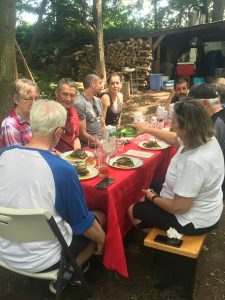 For more information on dates available and how to buy your tickets, go on the Champlain Slept Here website
Sneak peak at the Historic Tour in progress
Courtesy of Mountain Champlain Slept Here (2019)
Articles similaires