Hugli's Blueberry Ranch & Country Gift Store
Eastern Ontario Largest Blueberry Farm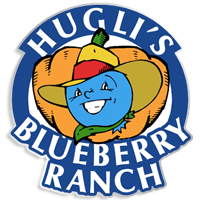 Hugli's Blueberry Ranch & Country Gift Store is an award winning agri-tourism attraction and unique wedding venue in Renfrew Country that is open seasonally from May to Dec 31st.
The Hugli family grows high-bush blueberries, pumpkins, ghosts, Christmas trees and family fun! Located in Pembroke, Ontario, right in the heart of the Ottawa Valley and only 50 minutes drive from Ottawa.
The Ottawa Valley is renowned as the Whitewater Capital of Canada and home to some of the fastest, cleanest, warmest and safest rivers in all of Canada! Created from glacial retreats thousands of years ago, the Valley offers a unique blend of outdoor recreation and heritage combined with small-town charm.
To learn more about all there is to see and do in the Ottawa Valley, scroll down or visit the area's tourism website.
For more resources on Francophone Experiences, visit DestinationOntario.com.
Ontario Travel Information Services
For more general tourism information or to plan your visit, please call to speak with a Travel Counsellor at 1-800-668-2746 (1-800-ONTARIO). Travel Counsellors are available to speak with you in either English or French.
Book an appointment with a Travel Counsellor or send an Email  at travelinfo@ontario.ca with your Ontario travel questions.