Huronia Champlain Tour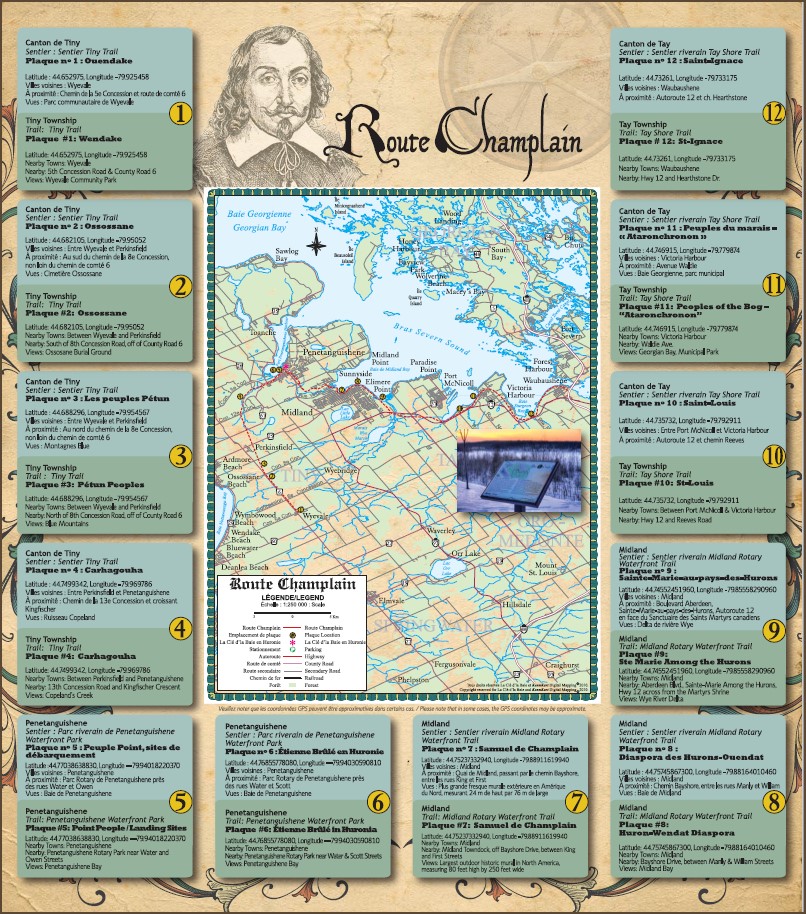 La Clé d'la Baie en Huronie celebrates 400 years of history since the expedition de Samuel de Champlain.
Since 2009, 12 plaques of Route Champlain have graced the landscape of Huronia's most popular parks and trails. The plaques were erected to provide a snapshot of the location, facts and historical players and events from 1600 to 1650.
They commemorate the 400th anniversary of the arrival of the great explorer Samuel de Champlain as well as some events involving the Jesuits, Hurons and Étienne Brûlé.
Head out on an adventure to find the Champlain Route plaques! On foot or bike, enjoy the area's magnificent vistas and natural beauty while consulting the plaques you find along the way.
Tiny Trail
Penetanguishene Waterfront Park
Midland Rotary Waterfront Trail
Tay Shore Trail