Madawaska Kanu Centre
Come Paddle with Us!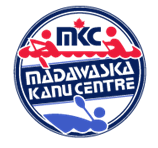 The Madawaska Kanu Centre provides personal instruction in whitewater kayaking and canoeing with weekend, week-long and two-hour "Zero to Hero" introductory courses available.
Renowned for its atmosphere, food, service and world-renowned instructors, MKC offers all the comforts of a European-style vacation resort.
Located on the Madawaska River, just outside of Algonquin Park, it is a great destination to enjoy a freshly roasted Madawaska Coffee or a Saturday night dinner at the Riverside Café.
The resort hosts art workshops, hiking and cycling tours in the fall.
During the summer, we offer two-hour Family Rafting Adventures for anyone age two and up!