Marche hantée d'Ottawa
Ghosts, graveyards, hangings and haunts. Walking tours of Ontario's darker past.
Now offering socially distant BUBBLE TOURS!
A safe and fun way to enjoy some fresh air and hear some great ghost stories! Haunting locals and newcomers alike in Kingston, Ottawa, and Toronto for 25 years! Your Haunted Walks guide will lead you by lantern light to favourite haunted spots, where they will share ghost stories about the area.
Unexplained phenomena, cemeteries, hangings, and lost spirits… you'll never look at these buildings or the city the same again!
OTTAWA, CANADA'S CAPITAL
Ottawa is Canada's capital, a dynamic city steeped in culture, with world-class museums displaying stunning national collections and special exhibitions from around the world. Discover Canada's heritage at amazing national sites, including Parliament Hill and the Rideau Canal.
DISCOVER OTTAWA AND PLAN YOUR TRIP!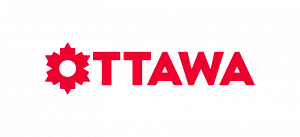 Articles similaires