Haunted Walk of Ottawa
Ghosts, graveyards, hangings and haunts. Walking tours of Ontario's darker past.

Original Haunted Walk of Ottawa
The outdoor tour that started it all! We share some of our most chilling ghost stories from the area and lead you by lantern light to some of the spookiest haunted spots, including the Bytown Museum, the Fairmont Château Laurier, and Ottawa's haunted high school. You'll never look at the city and these buildings the same again! A tried and true favourite for all ages. Cette visite est également disponible en français.
Small Group Private Tours
Experience the ultimate Haunted Walk adventure with your boos and besties! Get a private tour for up to 12 people on a Friday or Saturday. Got a smaller group? Bring 2-8 people on a weeknight for only $150 – that's up to 50% off! Need a few more tickets? No problem – add extra spirits for $25/person (max. 16 people).
Ottawa
Established as Canada's capital in 1857, when it was barely more than a village, Ottawa has evolved into one of Canada's most vibrant and exciting cities without ever losing its small-town charm. With a walkable downtown area, great public transport links, an abundance of parks, an outdoor dining and cafe culture, super friendly people and beautiful rural suburbs, it's easy to see why Ottawa is one of the world's best-loved capital cities.
Worth visiting all year round, Ottawa's summers are hot and the winters are cold (and long), but that doesn't stop anyone from having fun. In fact, winter is one of the best times to visit Ottawa, when the famous Rideau Canal—a historic engineering triumph and UNESCO World Heritage Site—is transformed into the world's largest ice rink, with food and skate-hire stalls on the ice and a carnival-like atmosphere.
To learn more about all there is to see and do in Ottawa, scroll down or visit the city's tourism website.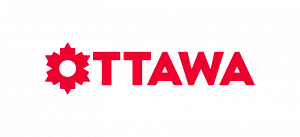 For more resources on Francophone Experiences, visit DestinationOntario.com.
Ontario Travel Information Services
For more general tourism information or to plan your visit, please call to speak with a Travel Counsellor at 1-800-668-2746 (1-800-ONTARIO). Travel Counsellors are available to speak with you in either English or French.
Book an appointment with a Travel Counsellor or send an Email  at travelinfo@ontario.ca with your Ontario travel questions.