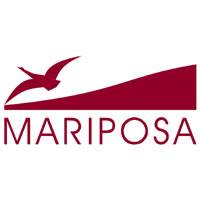 SUSTAINABLE AGRICULTURE, LOCAL FOOD AND RURAL LIFE IS WHAT WE'RE ALL ABOUT!
Established in 1980, the farm is the soul of Mariposa and all its activities.
Mariposa has become one of the most reputable food distributors in the region. What we offer to restaurants, we now also offer to our retail clients. Mariposa is encouraging local food production. We love to connect and interact with our clients and the public.
Mariposa Farm offers the perfect place to unplug and enjoy a simpler way of life. Connecting with the land People are increasingly more interest in where their food is grown an in connecting with the land and people who grow it.
Not only do we welcome visitors at the farm, but we also offer unique cabin rentals for overnight stays. Mariposa is offering the perfect places and spaces to unplug and enjoy a simpler way of life. When you come and stay at one of our two cabins, the Perched cabin or the Apple Tree cabin, you will discover not only a local farm with distinct farming practices but also a charming 107-acre site surrounded by forests, ponds and wetlands with meandering trails through it all. The cabins have window walls letting light into every side.
The forested, secluded locations make the cabins the perfect choice for those who want both the intimacy of the forest, yet still want to connect with agriculture. The cabins have been entirely built with logs harvested from our forest and milled at the farm.
Referred to as 'Ottawa's Backyard', The United Counties of Prescott & Russell is an amalgamation of two counties east of the national capital. Agrarian countryside unfolds as you wind down picturesque rural roads that connect some of Ontario's oldest and most storied towns and villages.
Prescott & Russell is close enough to the city to be super convenient for a short getaway, but the serene landscape, welcoming locals, country shops and bilingual culture make you feel like you're a world away.
To learn more about all there is to see and do in Prescott & Russell, visit the city's tourism website.
For more resources on Francophone Experiences, visit DestinationOntario.com.
Ontario Travel Information Services
For more general tourism information or to plan your visit, please call to speak with a Travel Counsellor at 1-800-668-2746 (1-800-ONTARIO). Travel Counsellors are available to speak with you in either English or French.
Book an appointment with a Travel Counsellor or send an Email  at travelinfo@ontario.ca with your Ontario travel questions.