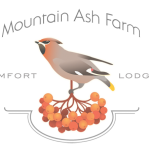 The bespoke Creemore Country Manor Farm Estate offers a Seven bedroom, six bath Historic Landmark Farm House which has been lovingly renovated and updated, offering unique amenities such as Main Floor Spa Retreat Bedroom, Heated Salt Water Pool, basketball and tennis court, 7 outbuildings including legal 1 bedroom apartment, and 100 acres of prime Agricultural land with amazing views of Niagara Escarpment and surrounding pastoral landscape.
Located only 100 km north of Toronto near the quaint village of Creemore.
Devils Glen and Mansfield Ski Clubs are convenient for winter months and Duntroon Highlands, Mad River and Silverbrooke Golf for summer not to mention the pool, tennis and basketball without having to leave the property.
Convenient to TORONTO PEARSON AIRPORT or Collingwood Airport Road…we are just 20 minutes south of the Village of Blue Mountain or Wasaga Beach.
Bruce, Grey & Simcoe is one of Ontario's favourite four season playgrounds, thanks to stunning geological wonders, sunken ships, sandy beaches, mysterious caves, exciting snow tubing, thrilling downhill and snowboarding slopes and lovely resorts that have been welcoming families for generations. Mix in outdoor Scandinavian spa baths and forest bathing, crisp craft ciders and local cuisine inspired by the natural beauty of the region, and you have all the ingredients for a perfect getaway.
To learn more about all there is to see and do in Bruce, Grey & Simcoe, visit the region's tourism website.
For more resources on Francophone Experiences, visit DestinationOntario.com.
Ontario Travel Information Services
For more general tourism information or to plan your visit, please call to speak with a Travel Counsellor at 1-800-668-2746 (1-800-ONTARIO). Travel Counsellors are available to speak with you in either English or French.
Book an appointment with a Travel Counsellor or send an Email  at travelinfo@ontario.ca with your Ontario travel questions.