Nepean Point and the statue of Champlain
Nepean Point is located behind the National Gallery of Canada, in Ottawa. The site, which covers 1.27 hectares, was developed for Canada's centennial in 1967.
Nepean Point is one of the most spectacular lookouts in Canada's Capital, making it a key Capital destination. At the highest point of the site is a majestic statue of Samuel de Champlain, who explored the Ottawa River in 1613.
The site no longer meets universal accessibility standards, and the Astrolabe Theatre structures are outdated. We have begun plans to renew the space, to improve access and give Nepean Point a unique character that will serve the Capital for the next 50 years.
A two-stage international design competition to redevelop Nepean Point will create a lively, 21st century green space, in the heart of the Capital.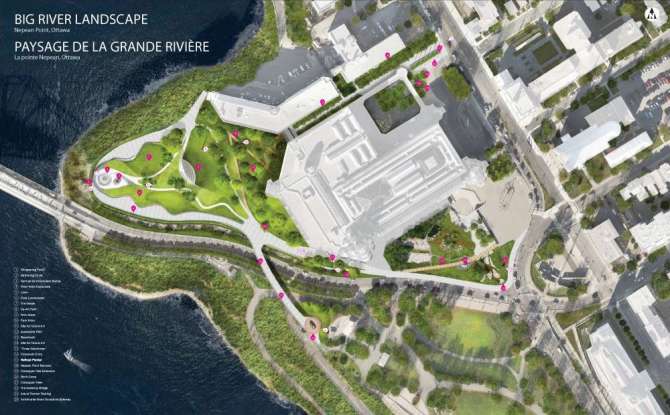 The first phase of construction is planned for 2019–2020.
Articles similaires