Nine Mile Portage Heritage Trail
A multi-use recreational trail running between Memorial Square, on Barrie's downtown waterfront, to the Fort Willow Heritage Site (see description below) in Springwater Township. The trail follows as closely as possible, the original historic portage route (much of which is now on private land and closed to the public). The trail is approximately 5 km long within the City of Barrie and 10 km in the Township of Springwater and follows a variety of terrain types, including sidewalks, road allowances and earthen footpaths through natural areas. Some portions include steep inclines.
Discover Simcoe County and plan you trip!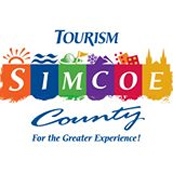 Articles similaires