Nine Mile Portage Heritage Trail and Historic Fort Willow
Nine Mile Portage Heritage Trail
A multi-use recreational trail running between Memorial Square, on Barrie's downtown waterfront, to the Fort Willow Heritage Site (see description below) in Springwater Township.
The trail follows as closely as possible, the original historic portage route (much of which is now on private land and closed to the public).
The trail is approximately 5 km long within the City of Barrie and 10 km in the Township of Springwater and follows a variety of terrain types, including sidewalks, road allowances and earthen footpaths through natural areas. Some portions include steep inclines.
Historic Fort Willow
Strategically located as a supply depot during the War of 1812, the Fort Willow area was also actively used for centuries by First Nations, the fur trade and French explorers as part of a major transportation route known as the Nine Mile Portage.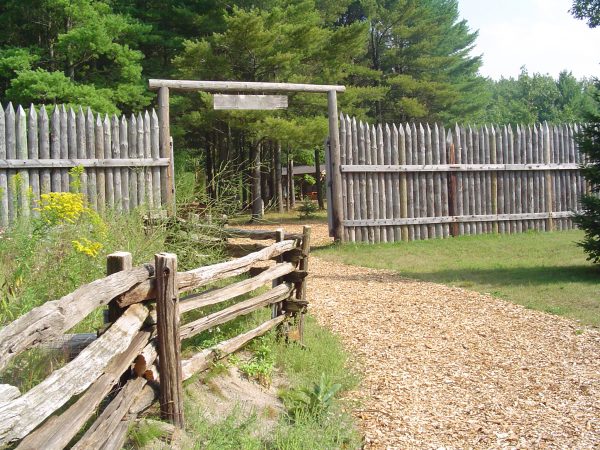 Restorations and archaeological investigations have located and outlined the former buildings used by the soldiers. Information kiosks provide a thorough history of the area's past use and how its location helped ensure the geographical boundaries of Canada today.
Owing to their importance in the development of our nation, Fort Willow and the Nine Mile Portage are recognized​ as both provincial and national historic sites.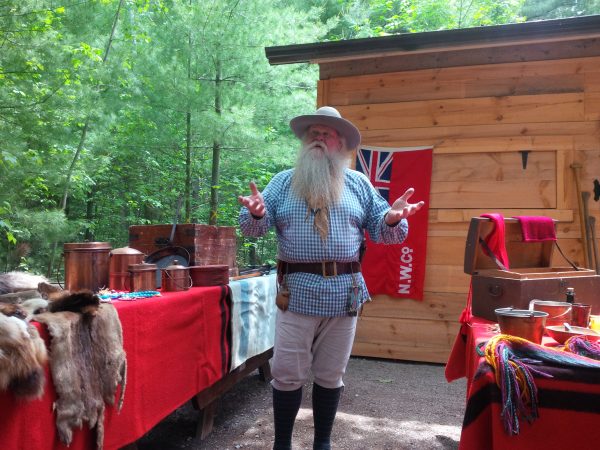 The laid-back, peaceful environment that is enjoyed by visitors today is a definite change from years gone by. The many Monarch butterflies that call this area home during the summer make for a magical visit as they prepare for their journey south.
Fort Willow and the Nine Mile Portage are part of ​the Route Champlain. ​​Information about the history of Fort Willow is available in French​ on the Friends of Fort Willow website.
SIMCOE COUNTY
Brûlé, Champlain, Recollects and Jesuits journeyed extensively throughout Simcoe County, a place of remembrance in and of itself. The list of the region's treasures is extensive, from its apple pies to its archaeological and historical sites. The Bay abounds with magnificent beaches, some of the longest freshwater beaches in the world, with the hills offering a panoramic view of that great blue expanse with its turquoise sparkles. Between them lie bike paths and villages with quaint town centres and good restaurants..
DISCOVER SIMCOE COUNTY AND PLAN YOU TRIP!