Paul's Boat Line
World Famous!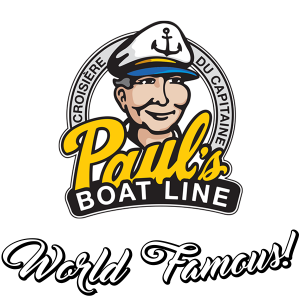 The best way to see the national capital region since 1936!
Paul Duhamel, founder of Paul's Boat Lines Limited started renting out canoes and rowboats at Hog's Back in 1932. He founded this boat line in 1936 and began with guided tours on the Rideau River. The Rideau Canal tours started in 1949 and Ottawa River tours started in 1952.
Our Ottawa River cruise offers the finest views along the River. With departures from the Hull Marina in Jacques Cartier Park and the Ottawa Dock, located at the foot of the Ottawa Locks, this 1 1/2 hour tour is the most thorough tour available on the water.
We have been pleased and proud to entertain and host families and groups from all over the world. We offer tourists and residents alike a cruise along Early Canada's original highways, the waterways which helped shape our nation.
Ekeau certification coming soon!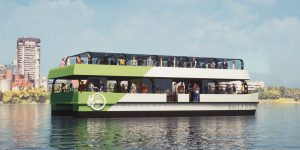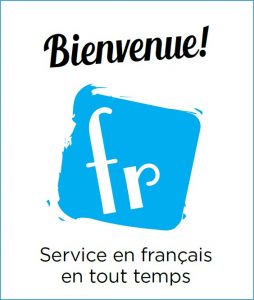 Ottawa
Established as Canada's capital in 1857, when it was barely more than a village, Ottawa has evolved into one of Canada's most vibrant and exciting cities without ever losing its small-town charm. With a walkable downtown area, great public transport links, an abundance of parks, an outdoor dining and cafe culture, super friendly people and beautiful rural suburbs, it's easy to see why Ottawa is one of the world's best-loved capital cities.
Worth visiting all year round, Ottawa's summers are hot and the winters are cold (and long), but that doesn't stop anyone from having fun. In fact, winter is one of the best times to visit Ottawa, when the famous Rideau Canal—a historic engineering triumph and UNESCO World Heritage Site—is transformed into the world's largest ice rink, with food and skate-hire stalls on the ice and a carnival-like atmosphere.
To learn more about all there is to see and do in Ottawa, scroll down or visit the city's tourism website.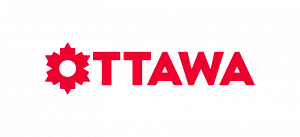 For more resources on Francophone Experiences, visit DestinationOntario.com.
Ontario Travel Information Services
For more general tourism information or to plan your visit, please call to speak with a Travel Counsellor at 1-800-668-2746 (1-800-ONTARIO). Travel Counsellors are available to speak with you in either English or French.
Book an appointment with a Travel Counsellor or send an Email  at travelinfo@ontario.ca with your Ontario travel questions.