Ottawa Walking Tours
Ottawa Walking Tours is your BEST way to experience Canada's capital!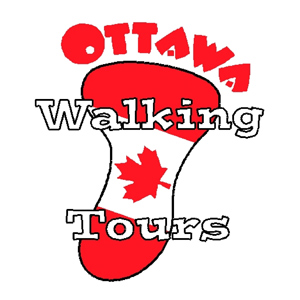 Join Ottawa Walking Tours (OWT) for multilingual, two-hour walking tours of Ottawa that explore fascinating history, cool architecture and beautiful art.
OWT's most popular tour is the Historical Highlights Walking Tour which stops at sites like Parliament Hill, the National War Memorial, the Rideau Canal – Ontario's only UNESCO World Heritage Site – and Major's Hill Park, among others.
All OWT tours depart from the Terry Fox statue, located on Wellington Street just across from Parliament Hill.
The Ottawa river was explored in 1613 by Samuel de Champlain and is named for a band of Algonquin Indians that once inhabited the area.
It became a chief route of explorers, fur traders, and missionaries to the upper Great Lakes.
Lumbering became the dominant activity along the river in the early 19th century, and by mid-century it had become the economic engine of the region.
In 1832 the Rideau Canal, linking Ottawa to Lake Ontario, was completed.
(Encyclopaedia Brtiannica)
OTTAWA, CANADA'S CAPITAL
Ottawa is Canada's capital, a dynamic city steeped in culture, with world-class museums displaying stunning national collections and special exhibitions from around the world. Discover Canada's heritage at amazing national sites, including Parliament Hill and the Rideau Canal.
Discover Ottawa and Plan your Trip!
Articles similaires