The Historical Highlights Tour (Ottawa Walking Tours)
Ottawa Walking Tours is your BEST way to experience Canada's capital!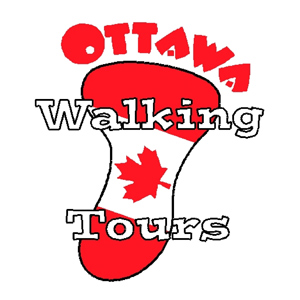 Let our professional and multilingual (English, French and Spanish) guides acquaint you with the history and charm of our beautiful city!
Our leisurely tours are perfect for any visitor wishing to learn more about Ottawa's history, architecture, colorful political characters and also willing to snap great pictures!
Our tours feature the people and places that make Ottawa an important metropoli, including: the Parliament Hill, the Rideau Canal, Sussex Drive, the National War Memorial, the Tomb of the Unknown Soldier, the Major's Hill Park, Sparks Street and many other tourist attractions in center town.
Discover Ottawa through an entertaining and educational experience with Ottawa Walking Tours!
The Ottawa river was explored in 1613 by Samuel de Champlain and is named for a band of Algonquin Indians that once inhabited the area.
It became a chief route of explorers, fur traders, and missionaries to the upper Great Lakes.
Lumbering became the dominant activity along the river in the early 19th century, and by mid-century it had become the economic engine of the region.
In 1832 the Rideau Canal, linking Ottawa to Lake Ontario, was completed.
(Encyclopaedia Brtiannica)
OTTAWA, CANADA'S CAPITAL
Ottawa is Canada's capital, a dynamic city steeped in culture, with world-class museums displaying stunning national collections and special exhibitions from around the world. Discover Canada's heritage at amazing national sites, including Parliament Hill and the Rideau Canal.
Discover Ottawa and Plan your Trip!