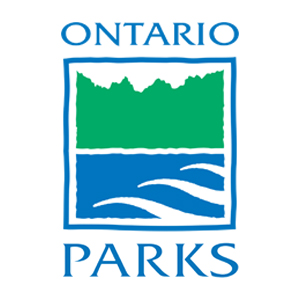 Located on the shoreline of the majestic Ottawa River on the border of Quebec and Ontario, Voyageur Provincial Park offers a trip back in time to the era of the great explorer Samuel de Champlain.
Once the site of furious rapids, Voyageur is now a protected area with calm bays, marshes, fields and forests due to flooding from the construction of the Carillon Dam in 1964.
Discover exceptional nature full of a variety of bird and wildlife species, with migratory birds being the main highlight in the spring and fall.
Enjoy one of the four well maintained beaches located in each of the bays in the park, including a large day-use area for a wonderful picnic.
Be active outdoors on our easy hiking trails, seasonal fishing opportunities or get started on beginner to intermediate level cross-country ski trails. Voyageur also offers on-site canoe/kayak rentals during the summer season.
Have a great family day-trip or a full vacation: Voyageur offers 416 car and recreational vehicle (RV) campsites that can be rented by the day, month or season.
To learn more about your next adventure with Ontario Parks, follow us on Facebook!
Get your daily vehicle permit in advance for select provincial parks!
We're now offering advance sales of daily vehicle permits at 33 provincial parks. For more information, visit our blog.
Voyageur Provincial Park awaits you, summer and winter alike!
Referred to as 'Ottawa's Backyard', The United Counties of Prescott & Russell is an amalgamation of two counties east of the national capital. Agrarian countryside unfolds as you wind down picturesque rural roads that connect some of Ontario's oldest and most storied towns and villages.
Prescott & Russell is close enough to the city to be super convenient for a short getaway, but the serene landscape, welcoming locals, country shops and bilingual culture make you feel like you're a world away.
To learn more about all there is to see and do in Prescott & Russell, visit the region's tourism website.
To learn more about all there is to see and do in Bruce, Grey & Simcoe, visit the region's tourism website.
For more resources on Francophone Experiences, visit DestinationOntario.com.
Ontario Travel Information Services
For more general tourism information or to plan your visit, please call to speak with a Travel Counsellor at 1-800-668-2746 (1-800-ONTARIO). Travel Counsellors are available to speak with you in either English or French.
Book an appointment with a Travel Counsellor or send an Email  at travelinfo@ontario.ca with your Ontario travel questions.