Penetanguishene Rotary Champlain Wendat Park
Penetanguishene Rotary Champlain Wendat Park – Consists of 90 acres located along the waterfront of Penetang Harbour.
The park offers a covered pavilion, accessible playground, swings, basketball court, skateboard park, beach volleyball, swimming, washrooms, dog park, picnic tables, and ample parking.
On August 1, 1615 Champlain and his First Nations guides and allies arrived on the shores of Georgian Bay, near what is now Penetanguishene, where he was greeted by Chief Aenon of the Wendat (Huron).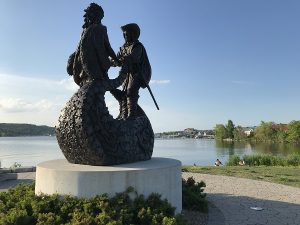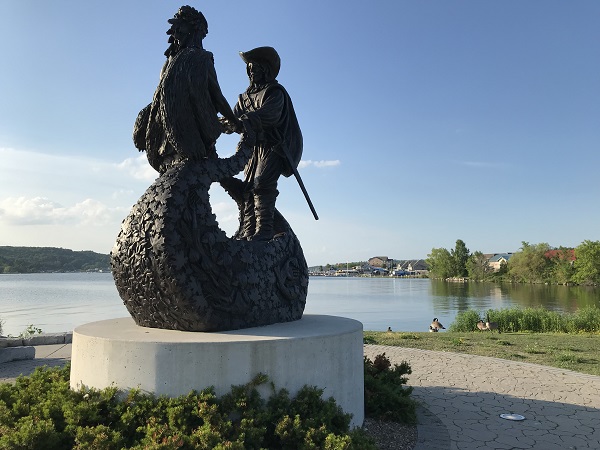 He spent the next 8 months with the Wendat and Anishinaabe before departing for Quebec the following spring. This was the longest, most extensive and westernmost of his travels in the lands that would one day become Ontario.
Throughout 2015, we commemorated the 400th anniversary of Champlain's exploration of Ontario. After all, it is the starting point of the francophone community's cultural, social, economic and political contributions to the province.
This included:
Rotary Champlain Wendat Park, a restored and enhanced 400th-themed commemorative park in Penetanguishene
An official provincial plaque given to France by Ontario, marking Champlain's departure from the Port of Honfleur to the province
A virtual exhibit of historical Franco-Ontarian artefacts showcasing the historical significance and contribution of the French presence in Ontario over the past four centuries.