Peterborough Lift Lock and Museum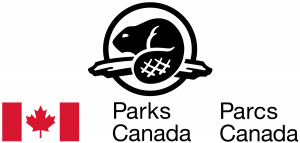 Description of Historic Place
The Peterborough Lift Lock National Historic Site of Canada is located on the Otonabee River section of the Trent Canal in the City of Peterborough, Ontario. It is a large concrete structure along the Trent-Severn Waterway designed to lift boats 19.8 metres. The lock operates on a balance system, whereby water is let into the upper chamber, a connecting valve is opened and the heavier chamber automatically descends, forcing up the lower chamber to start a new cycle. The lift lock continues to function as part of the Trent–Severn Waterway National Historic Site of Canada under the management of Parks Canada. Official recognition refers to the lift lock, including the immediate upper and lower canal cuts, embankments and underground works associated with the function of the lock at the time of designation.
Heritage Value
The Peterborough Lift Lock was designated a national historic site of Canada because: it is the highest hydraulic lift lock in the world.
The heritage value of this site resides in its surviving physical attributes, and the fact that it was, and remains, an engineering achievement of national and international renown. When completed in 1904, it was the highest hydraulic lift lock ever built, with a vertical lift of nearly 20 metres (65 feet) and was reputed to be the largest unreinforced concrete structure in the world. Its engineering features include the immediate upper and lower canal cuts and the embankments, which are integral components of the lock design and operation.
Source: Historic Sites and Monuments Board of Canada, Minutes, May 1979; The Trent-Severn Waterway Commemorative Integrity Statement, 2000.
Character-Defining Elements
The key elements that contribute to the heritage character of this site include: its ongoing function as a lift lock integral to the Trent-Severn Waterway; the structure itself, namely the concrete and steel construction, the towers, caisson pits and breastworks, the two chambers, and the mechanical works both visible and below ground which enable the lock to function; the immediate upper and lower canal cuts and the embankments; the architectural detailing, including the pilasters, string courses and cornices on the towers, breastworks and lockmaster's cabin, the interior detailing and finishes of the lockmaster's cabin, and the ornamental railings; viewscapes of the lock from the surrounding landscape and waterway, and views from the lock facility to the surrounding area.
Discover Peterborough & The Kawarthas and plan you trip!
Articles similaires