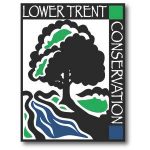 Sager Conservation Area offers picnicking, trails and a scenic lookout.
The area is part of a glacial feature known as Oak Lake Island, a series of large drumlins that formed an island in glacial Lake Iroquois. The drumlin in the conservation area is one of the highest points of land in the area and provides an excellent point from which to view the surrounding countryside, including part of the Trent River valley.
A short 1-kilometre trail starts at the base of the hill and climbs steeply to a scenic 30 foot tall lookout tower, offering spectacular panoramic views of the area.
What champlain has said about the area:
The alliance with the Huron Wendats forced Champlain to conduct a military expedition against the Iroquois of Oneida Lake, in today's New York State. They set out on September 1. He journeyed from Lake
Couchiching to the St. Lawrence River, through the Kawartha Lakes and the Trent River.
On the way, he noticed the Mnjikaning fish weirs, which are still evident at the narrowing of Couchiching and Simcoe Lakes. He was seduced by the Kawartha region (Ojibway for "sparkling waters") and the Thousand Islands. He noted that the land was intersected by lots of rivers, streams and ponds, feeding into each other and ending in the St. Lawrence River and lakes along his path: he found the countryside most appealing in the spring, with its large and high forests.
Member of:
Discover the Bay of Quinte and plan you trip!