Sainte-Marie Among the Hurons
Sainte-Marie among the Hurons is open for the 2021 season!
Located near Midland in the beautiful Southern Georgian Bay area, this world-renowned reconstruction illustrates the interaction of the French and Wendat nations. Visitors get a unique opportunity to see the earliest Canadian pioneer life, through guided or self-guided visits, school group tours, interactive education programs, special events, and corporate functions.
Visit our Interpretive Museum and themed gift shop, and complete your stay with a delicious meal in Restaurant Sainte-Marie.
Sainte-Marie among the Hurons is operated by Huronia Historical Parks, and is an Attraction of the Ministry of Heritage, Sport, Tourism and Culture Industries.
Another Reason to Visit Simcoe County!
Sainte-Marie now stands re-created on its original location where the compelling story is brought to life.
In 1615, Champlain travels to Huronia and stay in the region until 1616. He helps founding the first mission in Huronia by Recollet Joseph Le Caron who also celebrated the first Mass in Ontario near Lafontaine on August 12th, 1615. Later that year, Champlain joins his Huron friends in a war expedition against the Iroquois. The operation is a defeat and Champlain is injured. He must spend the winter in Huronia.
Audio wands for self-guided tours available in English, French, German, Spanish, Italian, Dutch, Polish, Russian, Japanese, Portuguese, Standard & Simplified Chinese.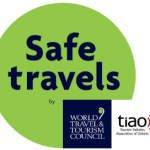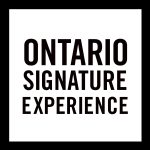 Discover Simcoe County and plan you trip!