Samuel de Champlain Provincial Park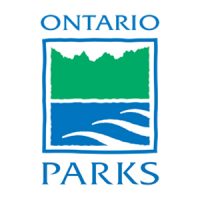 Samuel de Champlain Provincial Park is named for the explorer and mapmaker who travelled to Huronia in 1615 via the Mattawa River. Located at the confluence of the Mattawa and Amable-du-Fond River systems, the park is an ideal place to spend your family vacation.
Hiking, canoeing, wildlife viewing and a full-service Natural Heritage Education program ensures that there is never a lack of things to do or places to explore.
Paddlers will enjoy a variety of experiences and hikers can choose from four distinct trails ranging from easy to difficult. Try one of our Voyageur Canoe Tours, an interpretive experience that allows you to try your hand at paddling a 10m (30') Voyageur canoe. Tours are offered during the months of July and August.
Get your daily vehicle permit in advance for select provincial parks!
NEW! We're now offering advance sales of daily vehicle permits at 33 provincial parks. For more information, visit our blog.
To learn more about your next adventure with Ontario Parks, follow us on Facebook!
Northeastern Ontario
Get swept away in Ontario's true north, great all year round. We invite you to a playground of pristine lakes and rivers, towering old-growth pine forests, and brilliant blue skies – a land where you'll discover as many heart-stirring myths and legends as you will things to do.
To learn more about all there is to see and do in Northeastern Ontario, scroll down or visit the region's tourism website.
For more resources on Francophone Experiences, visit DestinationOntario.com.
Ontario Travel Information Services
For more general tourism information or to plan your visit, please call to speak with a Travel Counsellor at 1-800-668-2746 (1-800-ONTARIO). Travel Counsellors are available to speak with you in either English or French.
Book an appointment with a Travel Counsellor or send an Email  at travelinfo@ontario.ca with your Ontario travel questions.