"Samuel de Champlain" Road Rally
In 1615, Samuel de Champlain travelled through Northumberland County. Here's a chance to drive (some gravel roads) through territory Champlain once traversed as he took the 16 km Percy Portage through Trent Hills cutting off about 35 kms of rapids on the Trent River. This 74 km rally should take you approximately 2 hours to complete and will begin and finish at the same location. Along the way you will be taken for a rolling, scenic drive with spectacular hilltop views and many stops along the mighty Trent River. You'll also be entering a village and a town so you can shop, dine, picnic, and have a place for the kids to play.
Here's a wonderful way to celebrate our rolling roadways by heading into Northumberland's scenic hills for a leisurely drive. You'll need a passenger to give you "turn right" and "turn left" directions. Along the way you'll be answering questions that refer to specific landmarks you'll be passing.
Click here to access the "Samuel de Champlain" rally, print the questions, then get your car started and your passenger's pen poised!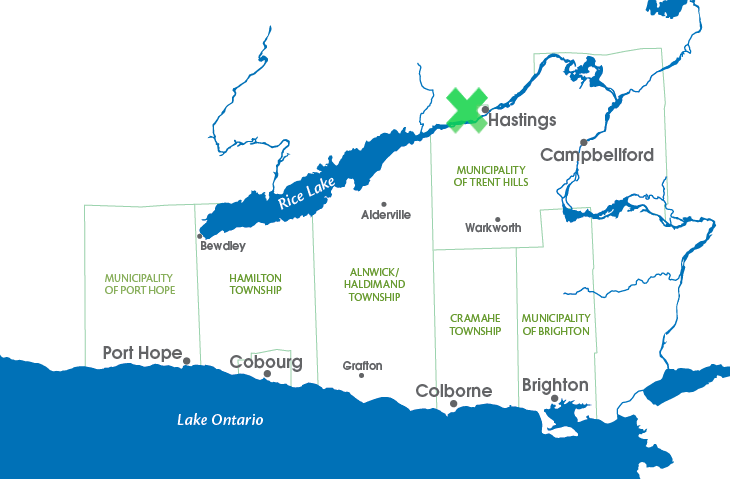 Northumberland County
Northumberland County is a natural paradise thanks to the unspoiled beauty of this expansive region. Experience the pure beauty of nature when you hike trails in places like Northumberland County Forest. The sparkling beaches found along the shorelines of Lake Ontario is another stunning highlight of this region.
In addition to its idyllic attractions, Northumberland County offers an abundant of educational and unique cultural experiences. Learn about the Mississauga Ojibways' culture and traditions in Alderville First Nation and explore architecture, early settlements and significant historic sites in the region.
To learn more about all there is to see and do here,  visit the region's tourism website.