Statue The Meeting (Champlain and Chief Aenon)
This statue, named The Meeting, was unveiled August 1st, 2015 in Penetanguishene during the reenactment of Samuel de Champlain's arrival in Huronia August 1st, 1615.
The scuplture by artist Timothy Schmalz is located at the end of the historic walkway on McGibbon's Point. It shows Champlain and the Huron-Wendat chief of the village of Toanché, Aenon, holding a wampum in a canoe.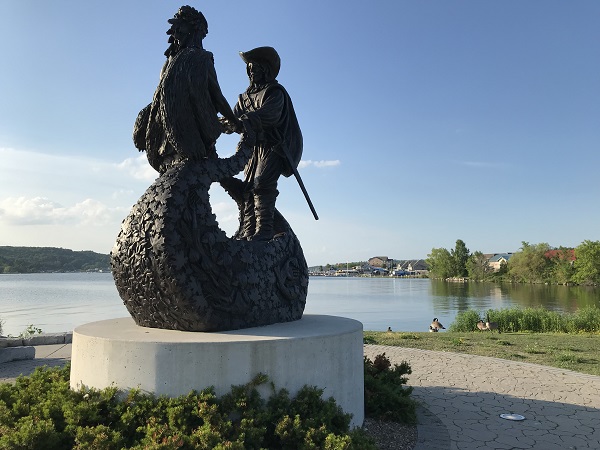 A notable feature of the statue is that it presents the French and First Nation chiefs on a equal footing, face to face.