The Rapids of the Upper Ottawa Historical Plaque
For over two centuries, the canoe was the only means of transportation between the St. Lawrence settlements and the vast hinterland to the west and north. Four sets of dangerous rapids on the Ottawa River were the first of many obstacles faced by the intrepid explorers and adventurers in Canada's early years.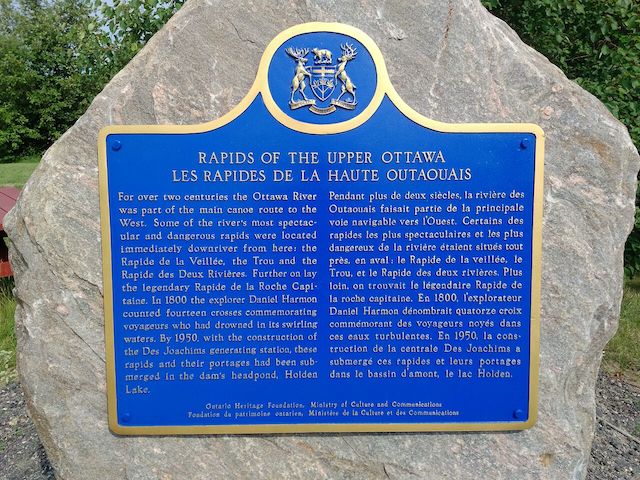 The historical plaque is located In Deux Rivières, on the east side of Dunlap Crescent street number 730, just north of Highway 17 before the bridge.
Source: Ontario's Historical Plaques