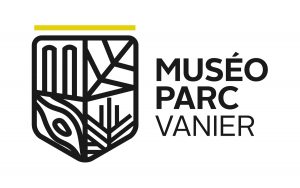 The Vanier Museopark is one of the 11 community museums in the City of Ottawa and one of the few francophone museums outside Quebec in Canada.
Located in the heart of a 17.5-acre urban park, the Museopark enjoys an extraordinary setting. Less than 5 km from the city center, Vanier is described as a francophone stronghold in Ontario, where the secret society of l'Ordre de Jacques-Cartier was created to defend the interests of French Canadians.
The Vanier Museopark offers physical and virtual exhibitions on municipal and provincial French events, workshops and interpretive tours as well as a complete program for people of all ages to discover the Francophone history and heritage of the neighborhood.
The Museopark is also responsible for the activities of the Vanier Sugar Shack, whose activities should resume in the summer of 2022 once the reconstruction is completed. While being an heritage of the White Fathers, African missionaries, it is also one of the few urban sugar shacks in North America.
Video authorized by the Vanier Museopark
Established as Canada's capital in 1857, when it was barely more than a village, Ottawa has evolved into one of Canada's most vibrant and exciting cities without ever losing its small-town charm. With a walkable downtown area, great public transport links, an abundance of parks, an outdoor dining and cafe culture, super friendly people and beautiful rural suburbs, it's easy to see why Ottawa is one of the world's best-loved capital cities.
Worth visiting all year round, Ottawa's summers are hot and the winters are cold (and long), but that doesn't stop anyone from having fun. In fact, winter is one of the best times to visit Ottawa, when the famous Rideau Canal—a historic engineering triumph and UNESCO World Heritage Site—is transformed into the world's largest ice rink, with food and skate-hire stalls on the ice and a carnival-like atmosphere.
To learn more about all there is to see and do in Ottawa, scroll down or visit the city's tourism website.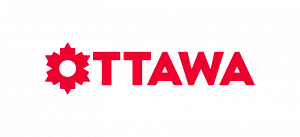 For more resources on Francophone Experiences, visit DestinationOntario.com.
Ontario Travel Information Services
For more general tourism information or to plan your visit, please call to speak with a Travel Counsellor at 1-800-668-2746 (1-800-ONTARIO). Travel Counsellors are available to speak with you in either English or French.
Book an appointment with a Travel Counsellor or send an Email  at travelinfo@ontario.ca with your Ontario travel questions.