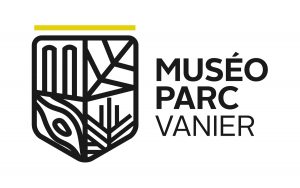 Located in the heart of a maple grove in Vanier – a popular neighborhood less than 5 km from downtown Ottawa – the Museopark celebrates the rich heritage and history of its people. It allows knowledge-seekers of all ages and all cultures to discover and appreciate the uses and customs of the local Francophone culture notably through permanent and temporary exhibitions, sometimes physical or virtual.
The Vanier Museopark is the only Francophone museum in Canada's national capital. It was created by residents and former elected officials of Vanier—a separate city until 2001—who wanted to promote the history of what many have described as a Francophone bastion in Ontario, where the Ordre de Jacques-Cartier secret society was formed to defend the interests of French Canadians.
The Vanier Museopark offers physical and online exhibitions on the city's and province's Francophones, as well as talks, workshops and interpretative tours so visitors can discover the Francophone history and heritage of the surrounding area. It is also responsible for the activities of the sugar shack inherited from the Society of the Missionaries of Africa, also known as the White Fathers, who owned Richelieu Park and its sugar bush. Discover the old maple sugar traditions at the annual Festival des sucres that take place every weekend in April.
Video authorized by the Vanier Museopark
Explore the Ottawa Region and Plan your trip!
Articles similaires