Westben Centre for Connection & Creativity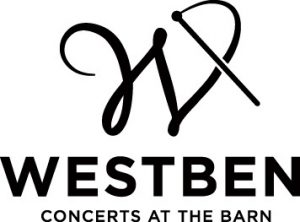 For 20 years Westben has been about bringing people together through music, experiencing it in a natural setting!
Westben is where the best of music and nature spring to life!
Nestled amongst the peaceful hills of Northumberland County two hours east of Toronto, near Campbellford, Westben's primary performance venue is a custom-built, timber-frame barn.
The Barn seats 400 and combines state-of-the-art acoustics with a rustic yet sophisticated atmosphere.
On sunny days from June to September massive walls and doors roll away allowing music to waft over the surrounding meadow. Performances at Westben's summer festival, Concerts at The Barn range from Bach to Broadway, opera and symphony to jazz, folk, fiddle, pop, global music and comedy.
International and New Now performers are featured throughout the year at Westben's Centre for Connection & Creativity.
Westben offers interactive experiences in Dare to Share and Dare to Pair with local chefs, sommeliers, story tellers and musicians.
Articles similaires