Whitewater Brewing Co. & Lakeside Brew Pub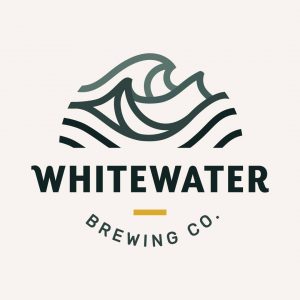 After years of hard work, we're excited for you to experience our new brewery, located in the heart of Cobden. A stone's throw from Muskrat Lake, we haven't ventured far from the water. And we've brought all the excitement of the Ottawa River with us.
Whitewater Brewing Company believes in the pursuit of the ultimate balance between work and play. Our adventures live on through the stories we share with the good people we surround ourselves with.
We recognize the important role that good beer plays in sharing these moments, so we work hard to carefully nurture a handcrafted beer using the highest quality ingredients brewed under small batch conditions. The result is a variety of beers worthy of the adventurous spirit inside us all. Whitewater Beer is brewed by friends, for friends.
The Ottawa Valley is renowned as the Whitewater Capital of Canada and home to some of the fastest, cleanest, warmest and safest rivers in all of Canada! Created from glacial retreats thousands of years ago, the Valley offers a unique blend of outdoor recreation and heritage combined with small-town charm.
To learn more about all there is to see and do in the Ottawa Valley, scroll down or visit the area's tourism website.
For more resources on Francophone Experiences, visit DestinationOntario.com.
Ontario Travel Information Services
For more general tourism information or to plan your visit, please call to speak with a Travel Counsellor at 1-800-668-2746 (1-800-ONTARIO). Travel Counsellors are available to speak with you in either English or French.
Book an appointment with a Travel Counsellor or send an Email  at travelinfo@ontario.ca with your Ontario travel questions.